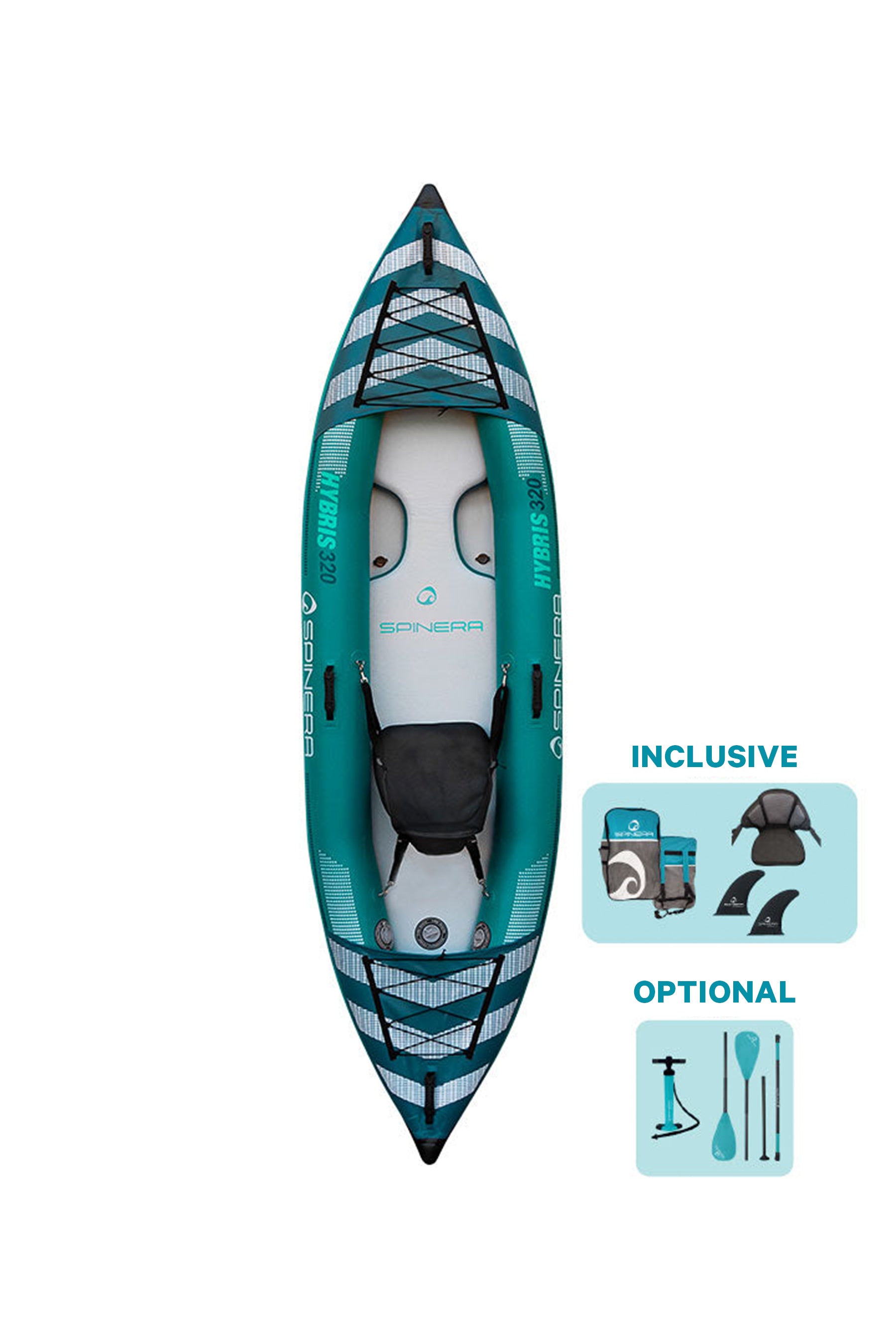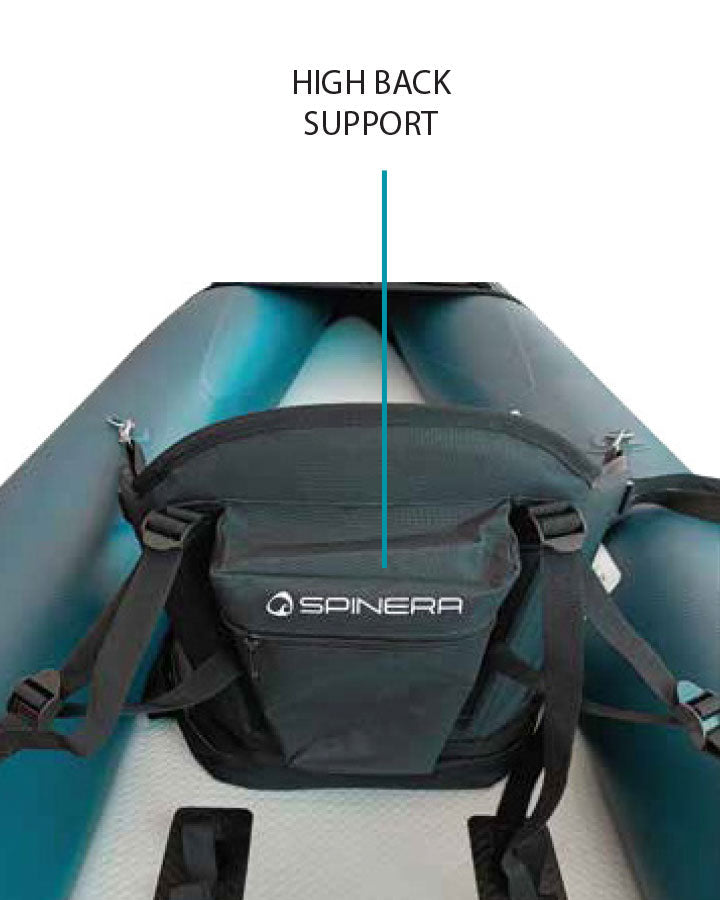 Spinera Hybris 320 Kayak - 1 Person
---
Embark on Solo Kayaking Adventures with the Spinera Hybris 320 Kayak!

What's Included:

Complete Package: The Spinera Hybris 320 Kayak is your gateway to solo kayaking experiences. The package includes a convenient backpack for easy transport, one comfortable kayak seat for support, and a versatile 2-fin setup to enhance your paddling performance.

Production and Materials:

Tailored for Solo Exploration:

Designed for one person, the Spinera Hybris 320 Kayak is perfect for those seeking solitude and adventure on the water.

Built to Last:

Crafted with reinforced PVC tube and a tarpolin bottom, this kayak is ready to conquer various water conditions. The 8cm HDDS (High Density Drop Stitch) floor adds rigidity and stability to your paddling, ensuring a smooth and reliable journey.

The Spinera Hybris 320 Kayak is not just a kayak; it's your passport to solo aquatic exploration. Whether you're gliding along calm lakes or tackling challenging river currents, trust in Spinera's commitment to quality and durability. Elevate your kayaking experiences with the Spinera Hybris 320 Kayak and immerse yourself in the beauty of nature, one paddle stroke at a time.

PRODUCT INCLUDES:

Backpack
1 Kayak seats
2 fin setup

PRODUCTION / MATERIALS:



Designed for up to 1 Persons
Reinforced PVC Tube and Tarpolin Bottom combined with 8cm HDDS - High Density Drop Stitch Floor

*Note: all SUPs & Kayaks need to be inflated prior to initial use.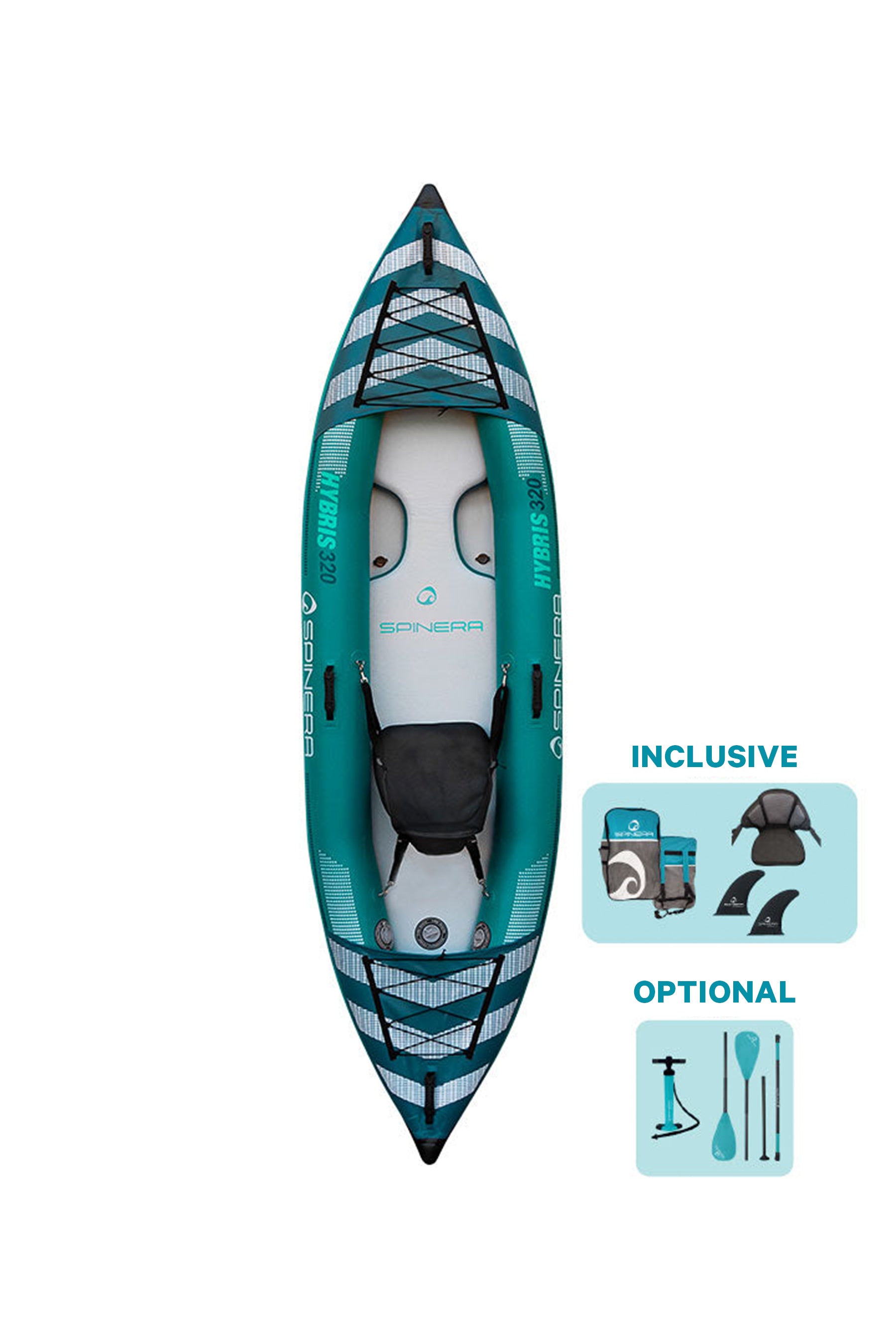 This product has no reviews yet.