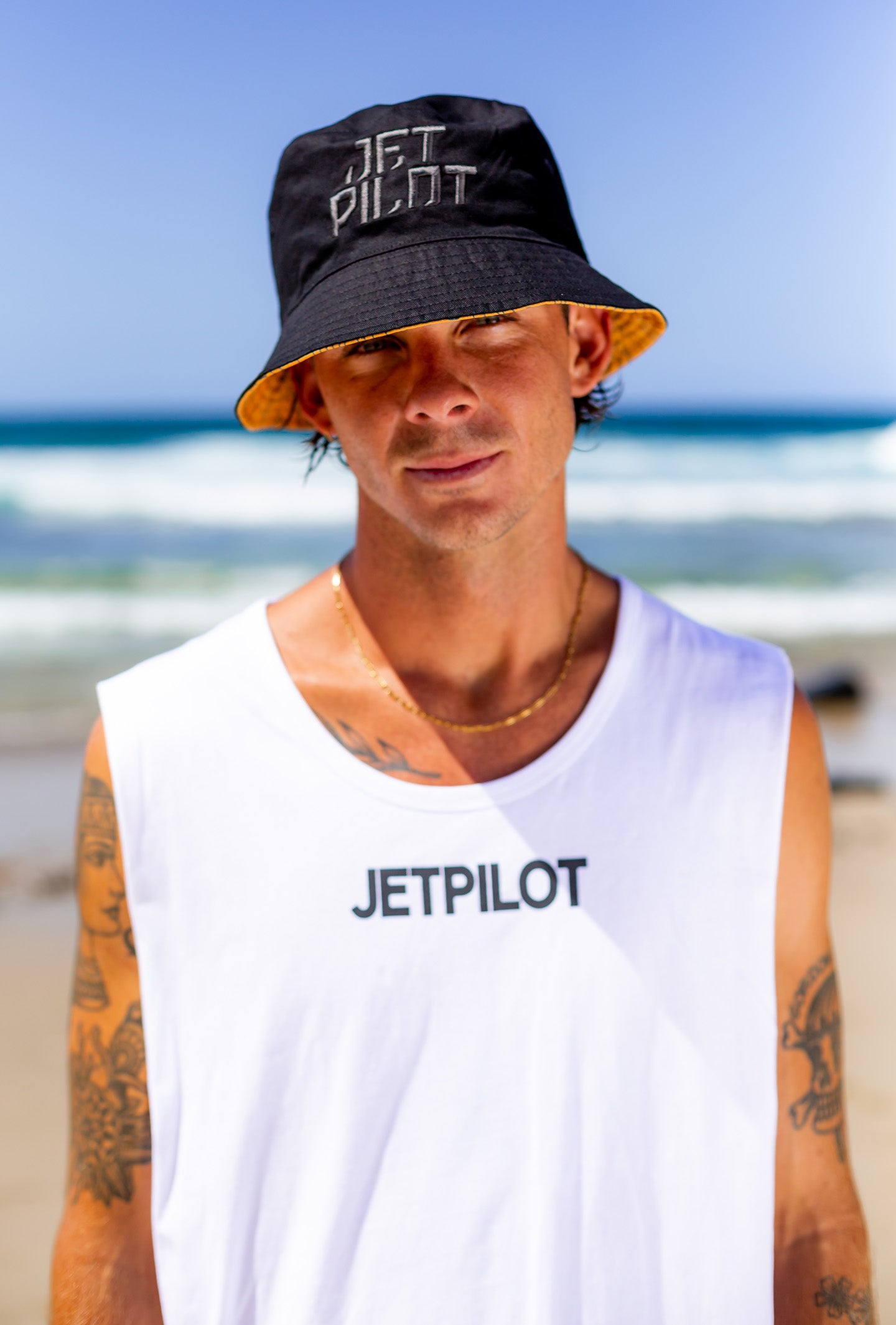 Jetpilot Landscape Revo Mens Bucket Hat - Black/Caramel
---
Step into the wild and untamed with the Jetpilot Landscape Revo Men's Bucket Hat in Black/Caramel! Created for the trailblazers among us, this bucket hat isn't just an accessory—it's an emblem of your adventurous soul.

🎩 Why the Landscape Revo Bucket Hat is a Must-Have:

🛠 Two Tones, Twice the Style: Flip the script with this reversible design. Opt for a classic black to match any outfit, or switch to caramel when you're feeling bold. Two hats for the price of one!

🌱 Premium Fabrication: Constructed with top-quality materials, this bucket hat promises lasting durability and ultimate comfort. Whether you're speeding on a jet ski or trekking through a forest, this hat has got you covered.

🌞 All-Around Protection: Don't compromise on safety. The wide brim offers 360-degree sun protection, shielding your face and neck from harmful UV rays. Adventure without limits, worry-free.

🔄 Double the Adventure: The reversible design adds a fun twist, offering two distinctive looks to suit your mood and outfit. Be it casual or sporty, this hat complements your style effortlessly.

With the Jetpilot Landscape Revo Men's Bucket Hat in Black/Caramel, you're not just wearing a hat—you're donning an insignia of your unquenchable thirst for adventure. Set forth and conquer the world, the Jetpilot way!
This product has no reviews yet.