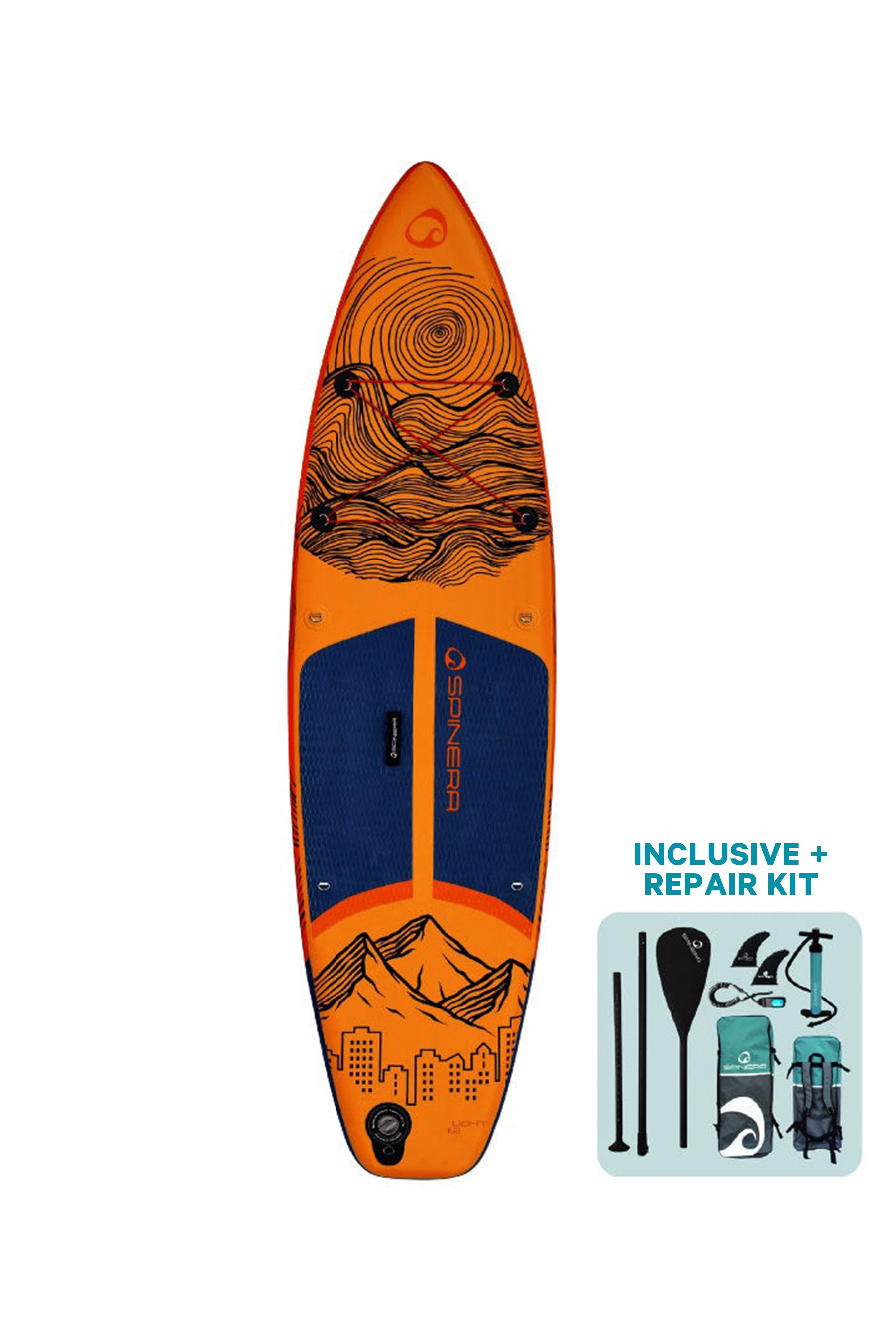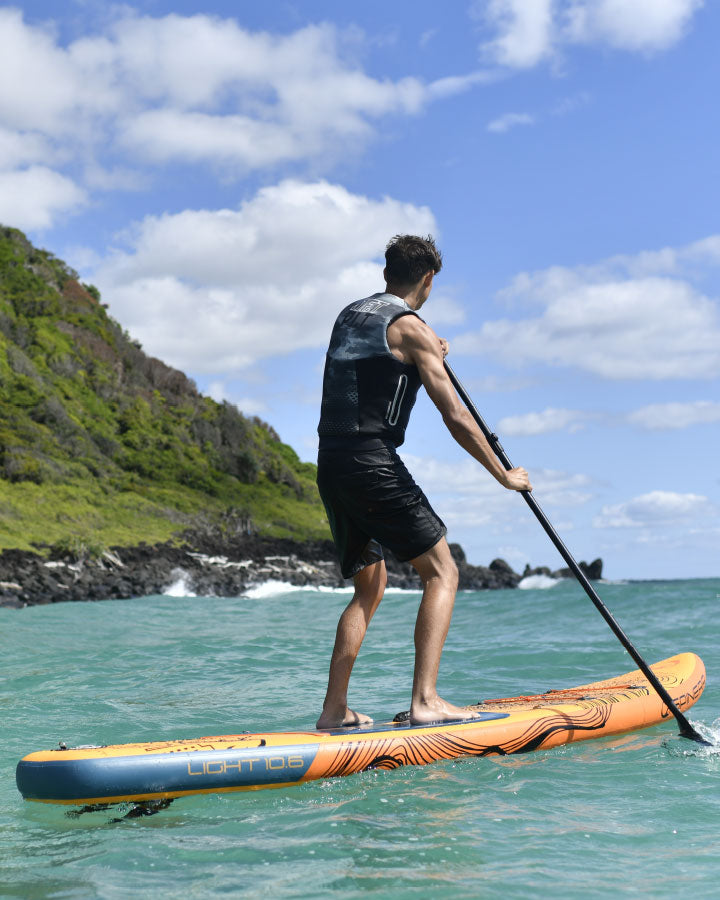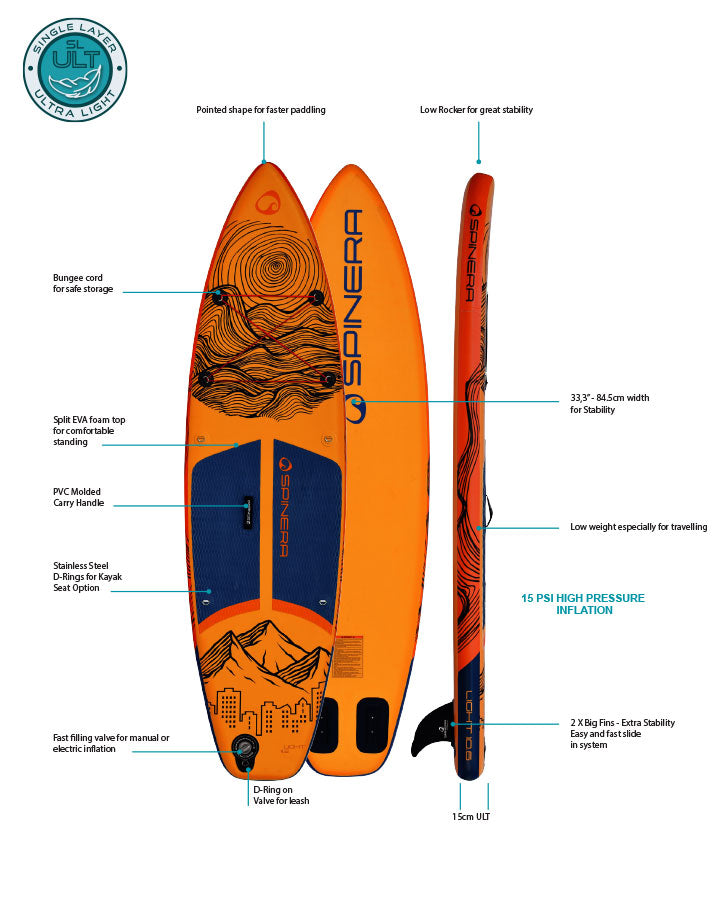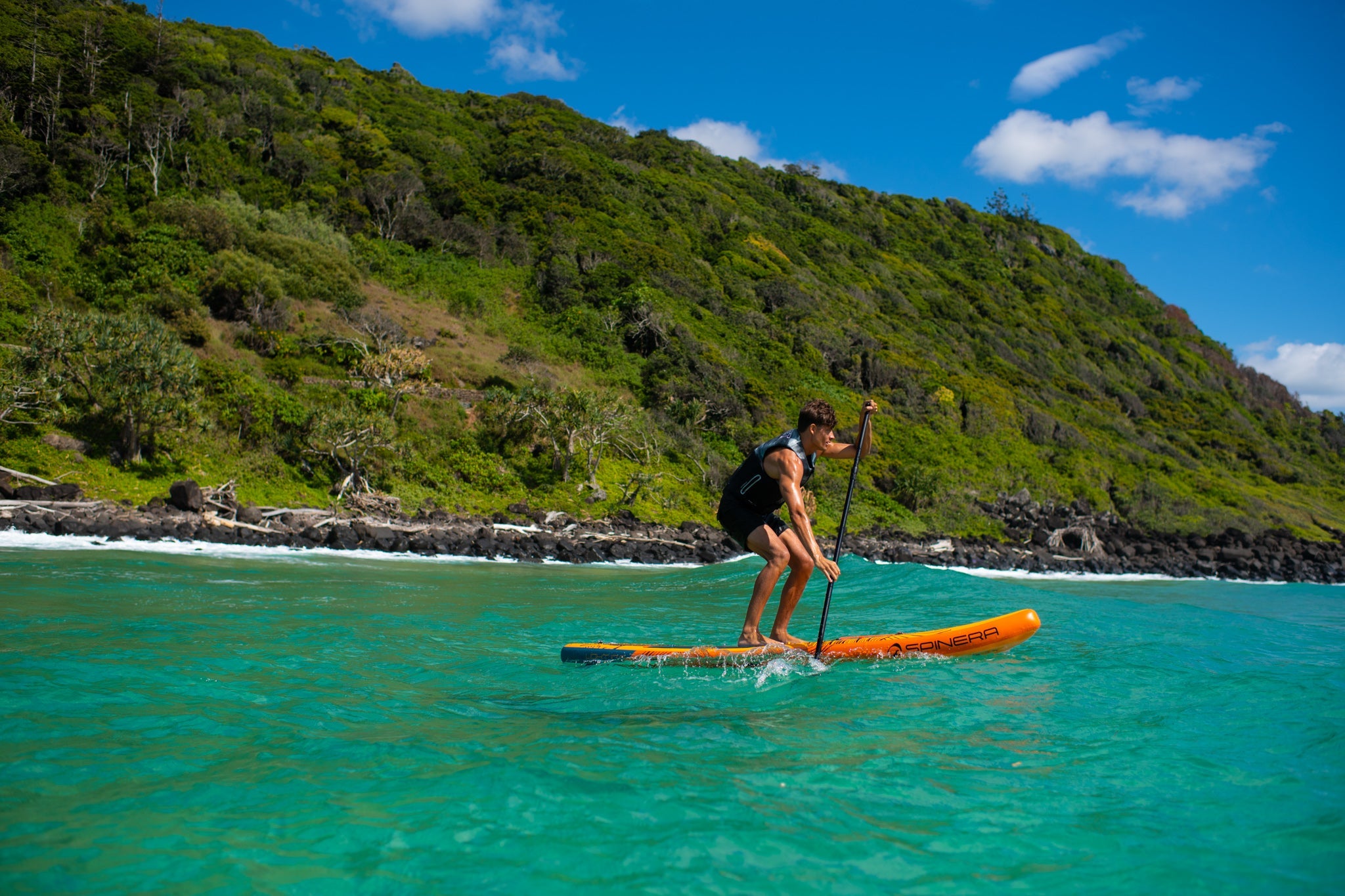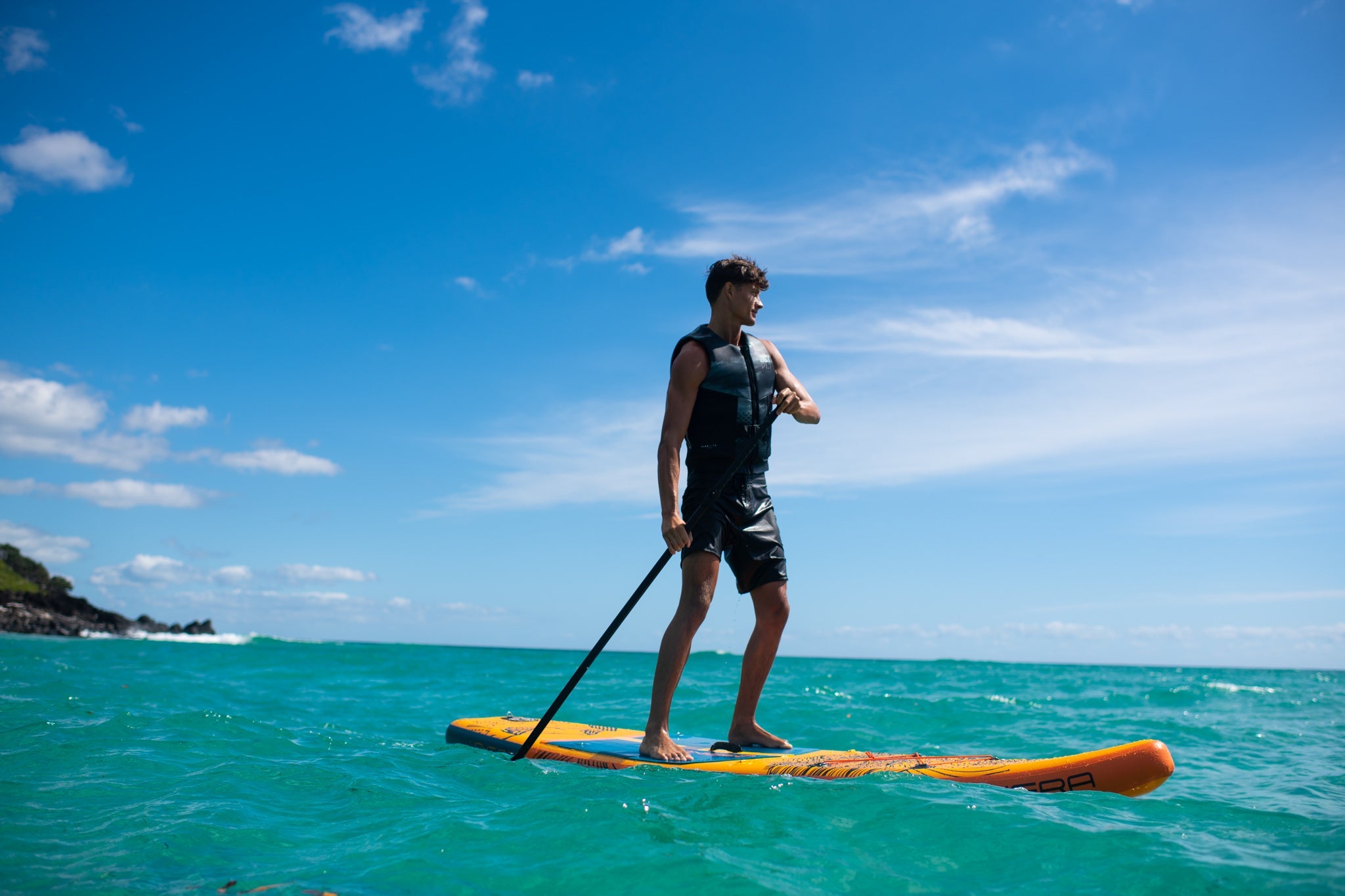 Spinera Light 10'6 ULT SUP
---
Experience Ultimate Freedom with the Spinera Light 10'6 ULT SUP!

ULTRA LIGHT TECHNOLOGY (ULT):

Are you ready to embark on an adventure? The Spinera Light 10'6 ULT SUP is here to elevate your urban explorations and outdoor escapades. Designed with Ultra Light Technology (ULT), it's the perfect companion for those who crave freedom and versatility.

Key Features:

Urban Adventure:

This SUP is tailor-made for urban use. Whether you're exploring your city's waterways or venturing to nearby canals and lakes, the Spinera Light 10'6 ULT SUP is your ticket to discovering new horizons.

Portability Redefined:

Its ultra-lightweight design makes it ideal for your on-the-go lifestyle. Take it with you on a hike or mountain bike tour and unfold your paddleboarding adventure wherever your heart leads you.

Space-Saving:

We've added a small EVA pad to save even more volume, ensuring that you can pack your SUP effortlessly and efficiently, no matter where your journey takes you.

SUP Package Includes:

Complete Package:

The Spinera Light 10'6 ULT SUP Package includes everything you need for an unforgettable stand-up paddleboarding experience. It features the SUP board itself, a convenient backpack for easy transport, a 3-pcs. Sup Alu Paddle for efficient strokes, a Double Action Performance Pump for quick inflation, two big surf fins for stability, and a leash to keep you connected to your board.

Design Details:

ULT Dropstitch:

Crafted with 15cm ULT - Ultra Light Technology Dropstitch, this SUP board is lightweight yet remarkably rigid, ensuring that you glide effortlessly over the water.

Comfort and Grip:

The pressed diamond-cut EVA top provides a comfortable and non-slip surface for confident paddling.

Gear Storage:

The 4-point Bungee Cord in front allows you to secure your gear, making it perfect for carrying your essentials on your adventures.

Versatility:

With 4 D-rings for a kayak seat, you can easily transform your SUP into a kayak, adding versatility to your watersports activities.

The Spinera Light 10'6 ULT SUP is more than just a paddleboard; it's your passport to freedom and exploration. It's designed for those who follow their passion, from the heart of the city to serene waterways. Elevate your stand-up paddleboarding adventures with the Spinera Light 10'6 ULT SUP and embark on a journey of discovery and excitement, wherever you choose to go.

*Note: all SUPs & Kayaks need to be inflated prior to initial use.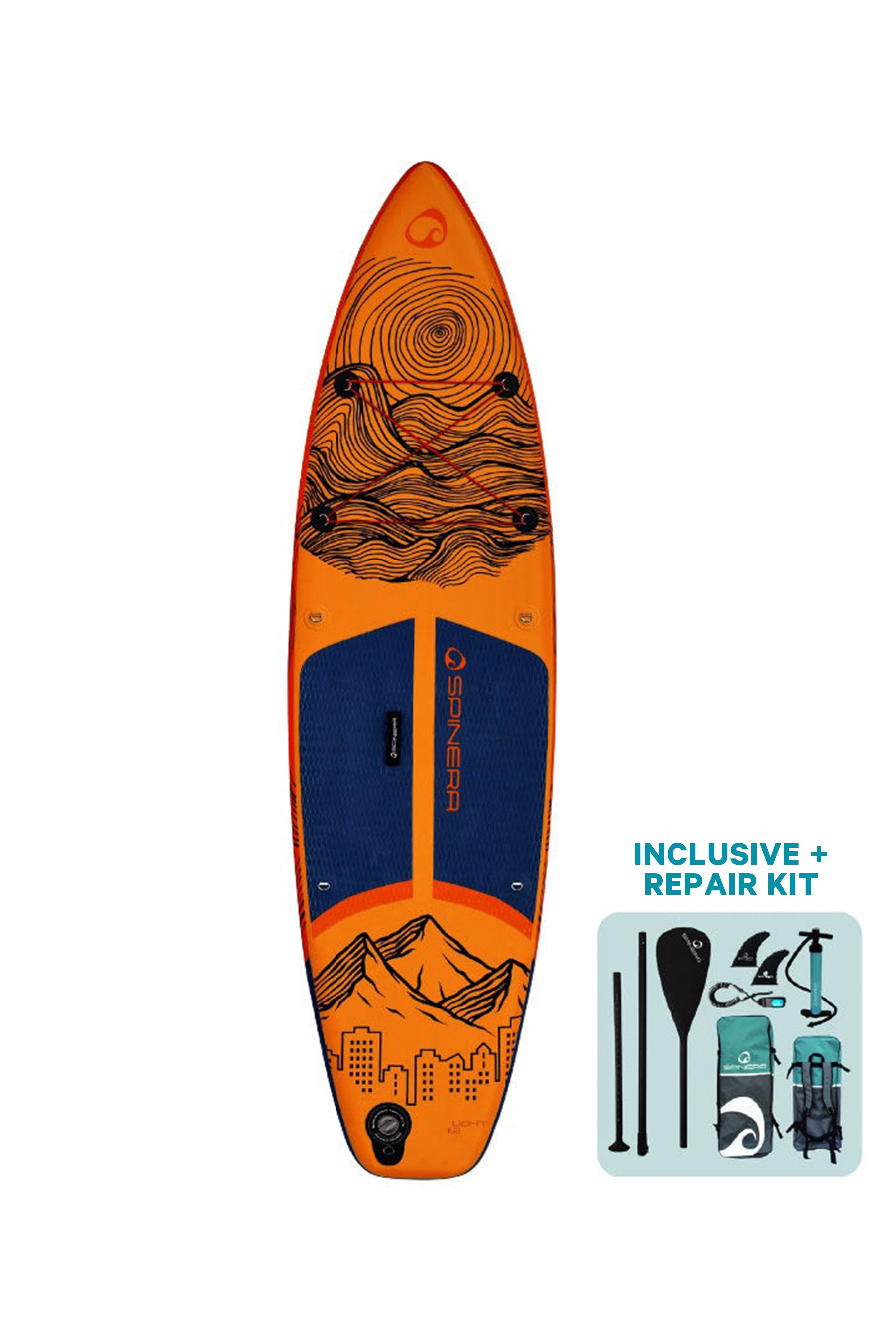 This product has no reviews yet.