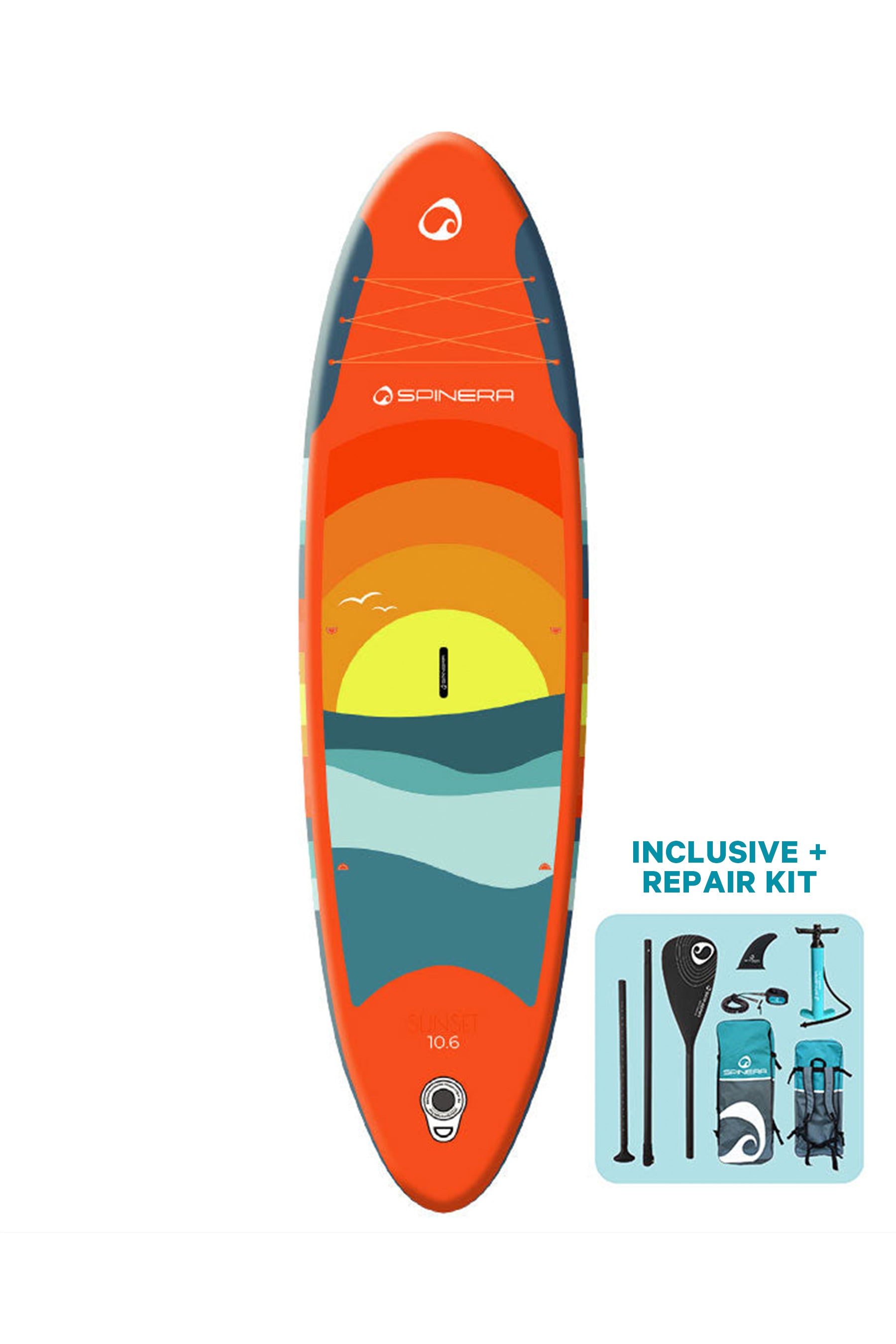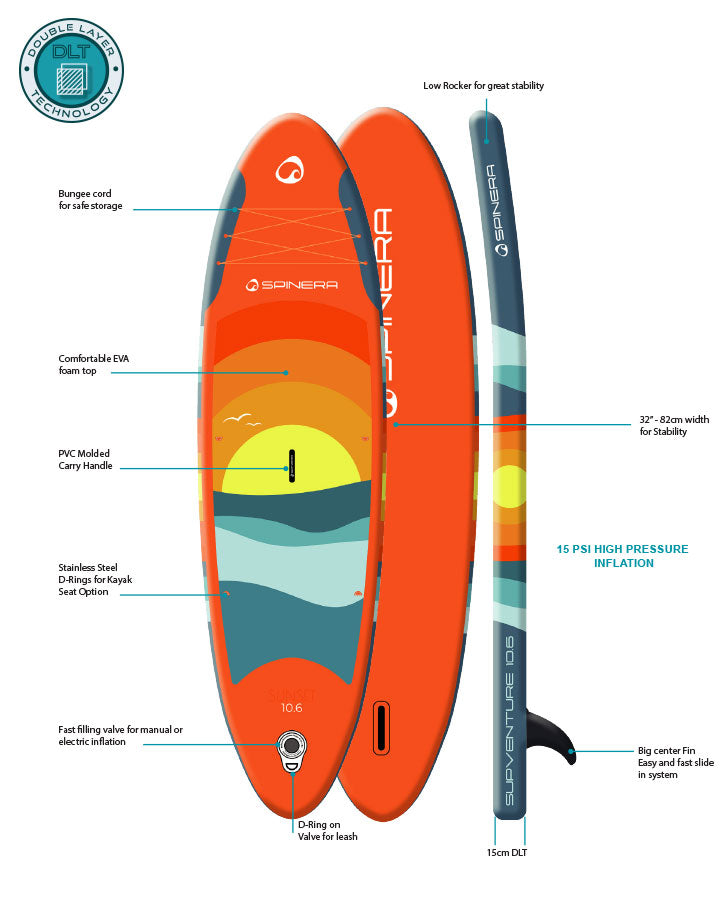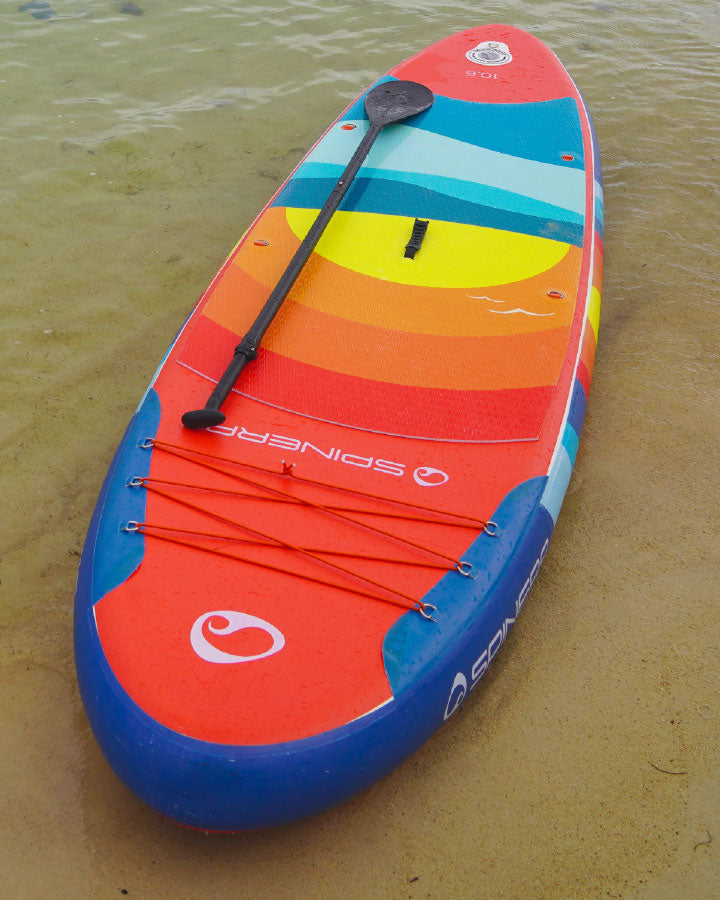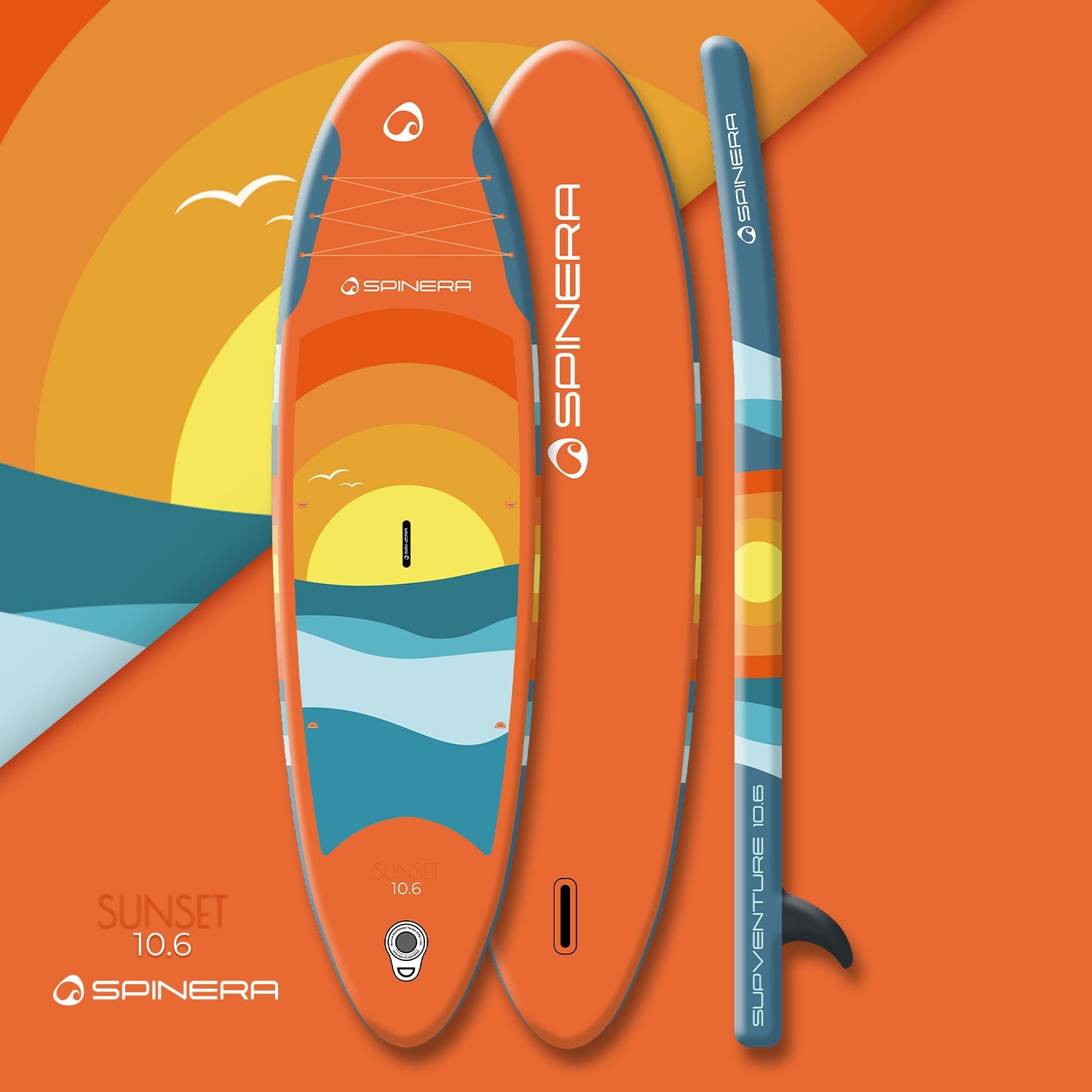 Spinera Supventure Sunset 10'6'' SUP
---
Experience the Spinera Supventure Sunset 10'6'' SUP: Your Passport to Watersport Excellence

Embark on your next aquatic adventure with the Spinera Supventure Sunset 10'6'' SUP, a premium paddleboard designed to elevate your watersport experience. Whether you're a seasoned enthusiast or a beginner eager to explore, this versatile board offers educational fun on the water.

Product Features:

Complete Package: The Supventure Sunset package includes everything you need for an exceptional paddleboarding experience. Inside, you'll find the SUP board itself, a convenient backpack for easy transport, a 3-piece Sup Performance Fiberglass Paddle for efficient propulsion, a Double Action Performance Pump for quick and effortless inflation, a big center fin for stability, and a leash for added safety.

Built for Performance: Crafted with precision and innovation, this paddleboard boasts a 15cm dropstitch construction combined with DLT (Fusion Double Layer Technology). This results in a lightweight yet incredibly durable board that provides stability and responsiveness, making it ideal for educational adventures and leisurely paddling.

Comfortable and Secure: The Supventure Sunset features a pressed diamond-cut EVA top, offering a comfortable and non-slip surface for you to stand or sit on. With 6-point Bungee Cord storage, you can secure your gear and essentials for a worry-free journey. Plus, 4 D-rings provide compatibility for a kayak seat, transforming your paddleboard into a versatile vessel for different water activities.

Savor the Sunset: With a design that's both educational and elegant, the Supventure Sunset's aesthetics are as appealing as its performance. Glide across tranquil lakes, explore winding rivers, or ride the gentle waves of the ocean while enjoying the stunning sunset views.

Your Passport to Adventure: Whether you're a solo explorer or sharing the experience with friends and family, the Spinera Supventure Sunset 10'6'' SUP is your gateway to unforgettable water adventures. Take it on educational expeditions, leisurely cruises, or simply enjoy a day of paddling and relaxation.

Elevate your watersport game with the Spinera Supventure Sunset 10'6'' SUP. This premium paddleboard offers a complete package, outstanding performance, and versatility for various water activities. Prepare to embark on a journey of educational discovery and breathtaking sunsets on the water with this exceptional board as your companion.

*Note: all SUPs & Kayaks need to be inflated prior to initial use.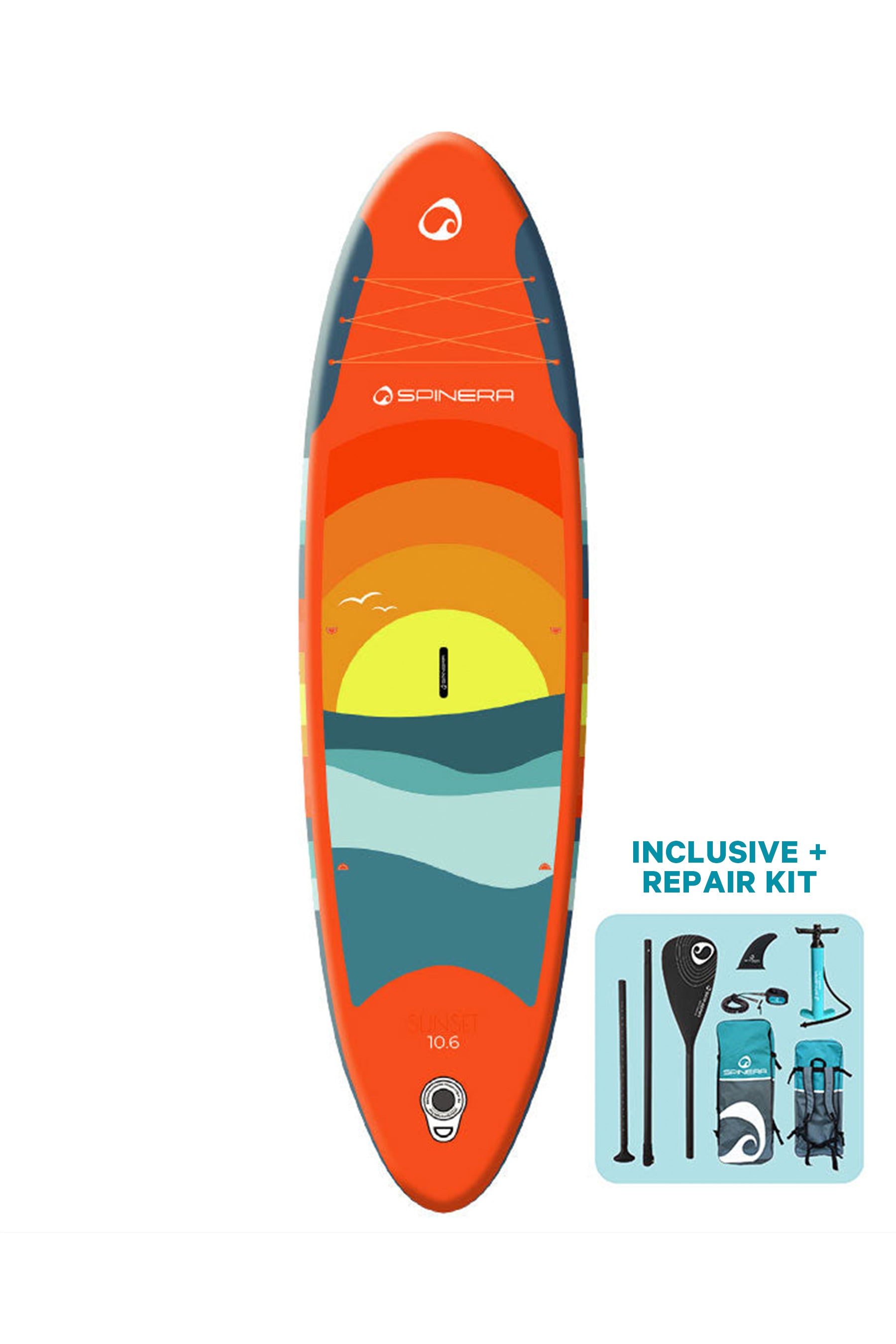 This product has no reviews yet.