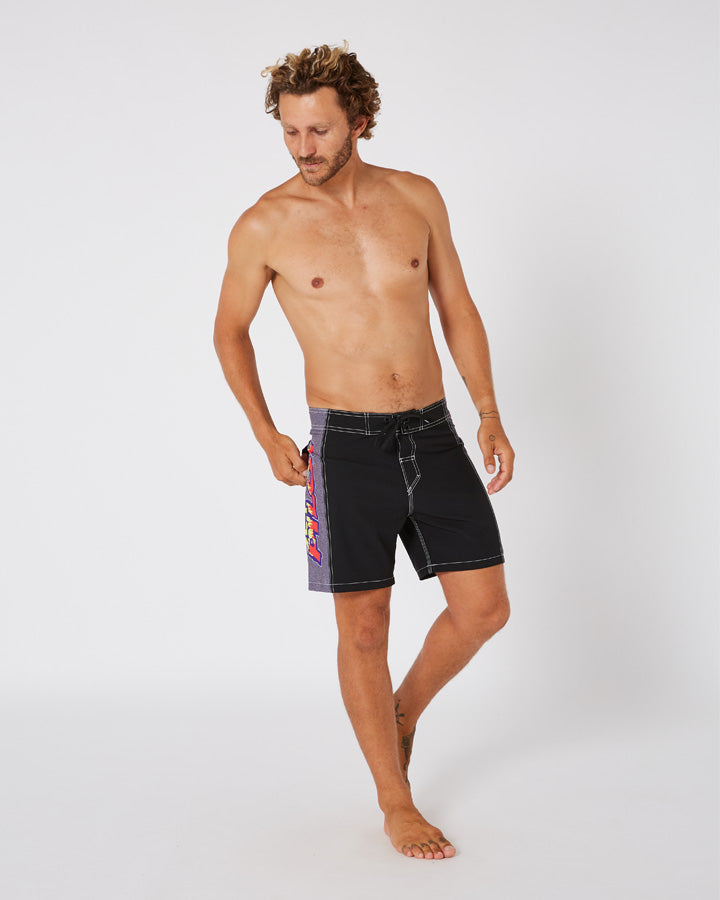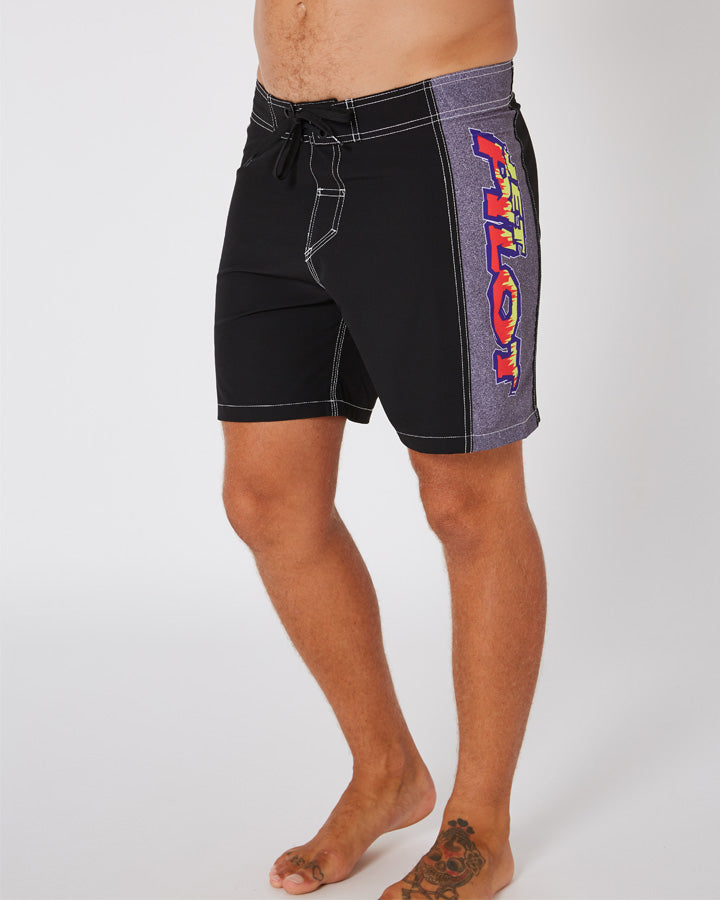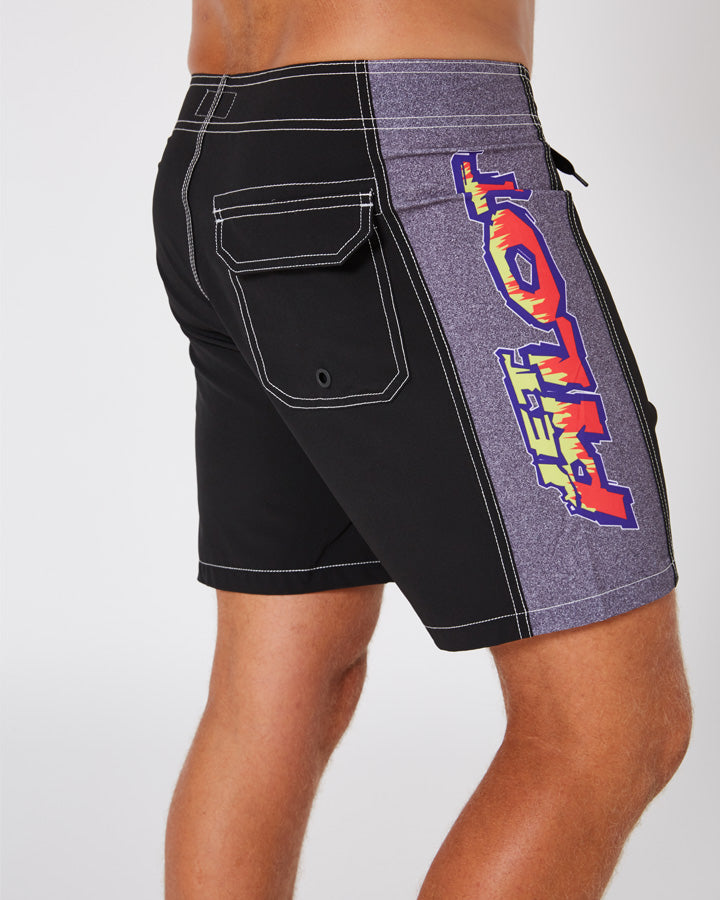 Jetpilot Colour Vision Mens Boardshort - Black/Grey
---
Step into a new dimension of style and performance with Jetpilot's Colour Vision Men's Boardshorts in the sleek Black/Grey variant. A nod to the head-turning designs of the '80s, these boardshorts are a modern marvel engineered for today's water adventurers.

Why You'll Love Them

🕶️ Style That Speaks Volumes:
Inspired by the iconic '80s aesthetic, these boardshorts feature a black and grey palette that's anything but ordinary. Stand out while fitting in, whether you're cutting through the waves or lounging on the sand.

💪 Tailored for Action:
These 18-inch boardshorts are made from high-quality stretch polyester that allows you to move effortlessly through the water, making them perfect for any water activity that comes your way.

🔐 Secure Your Adventure:
Equipped with a Lycra-reinforced tie closure, these boardshorts offer a fit that's both snug and flexible. Focus on your sport, not your shorts.

🤙 The Ideal Length:
An 18-inch leg length strikes the perfect balance between protection and mobility, giving you the freedom to excel in any water-based endeavor.

When it comes to watersports, compromise isn't an option. The Jetpilot Colour Vision Men's Boardshorts in Black/Grey bring together superior design and unmatched functionality, empowering you to live your aquatic life without limits. Dive in and make your mark with Jetpilot.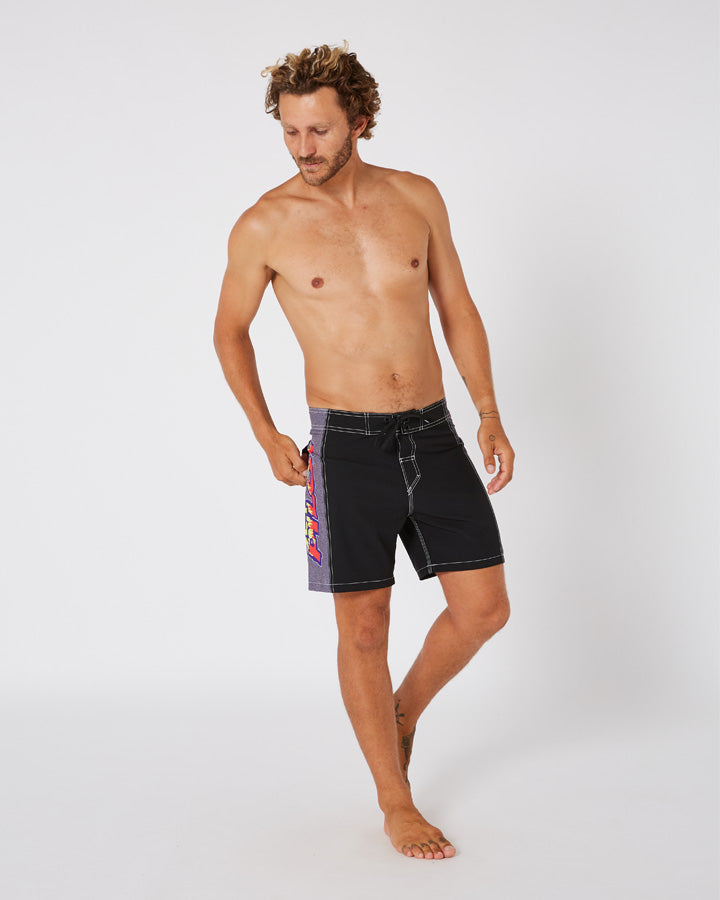 This product has no reviews yet.