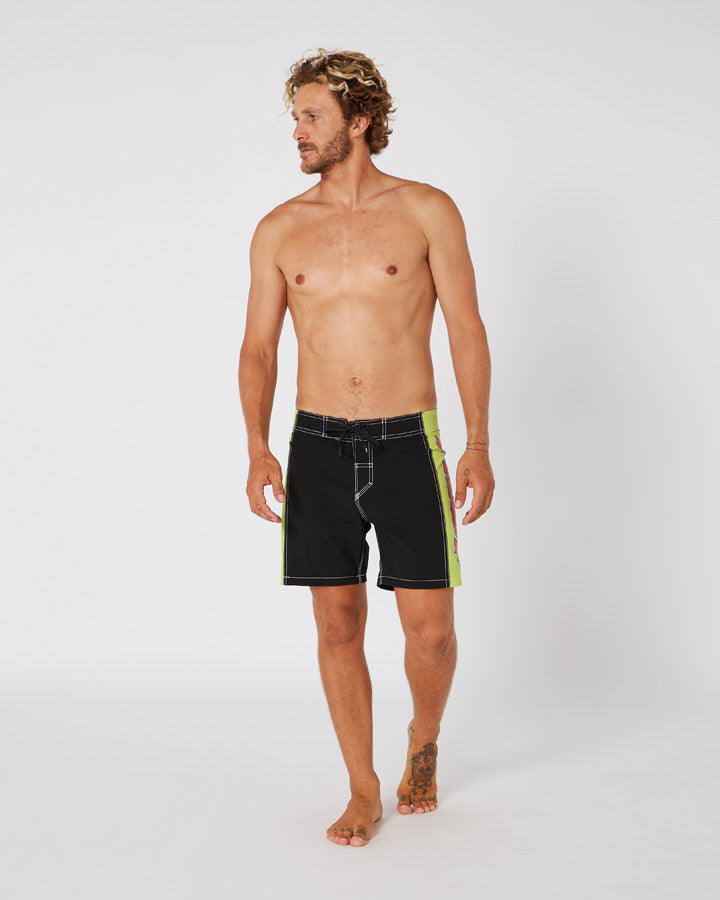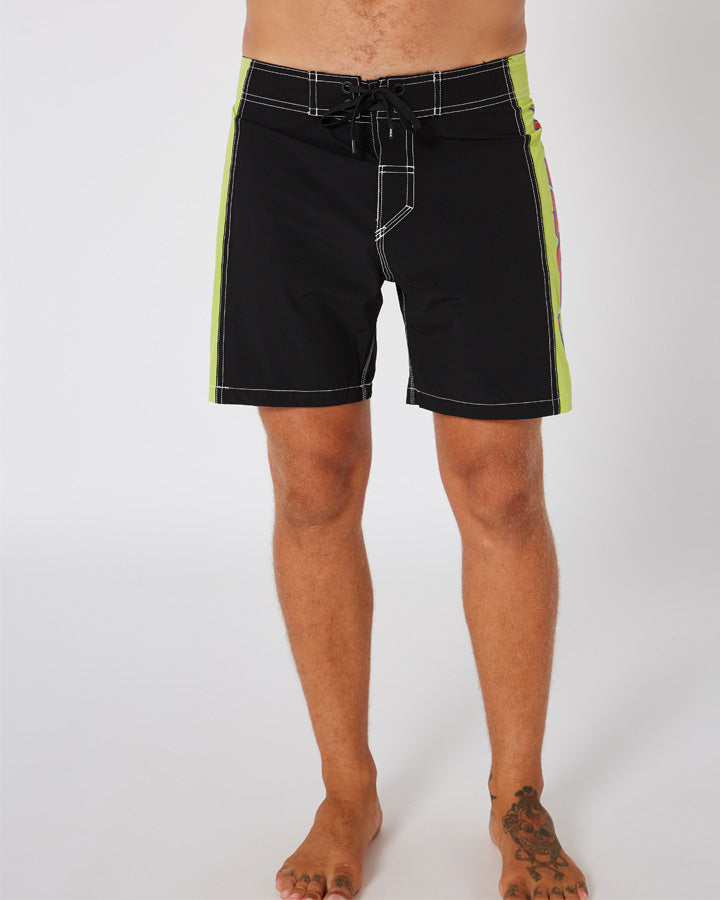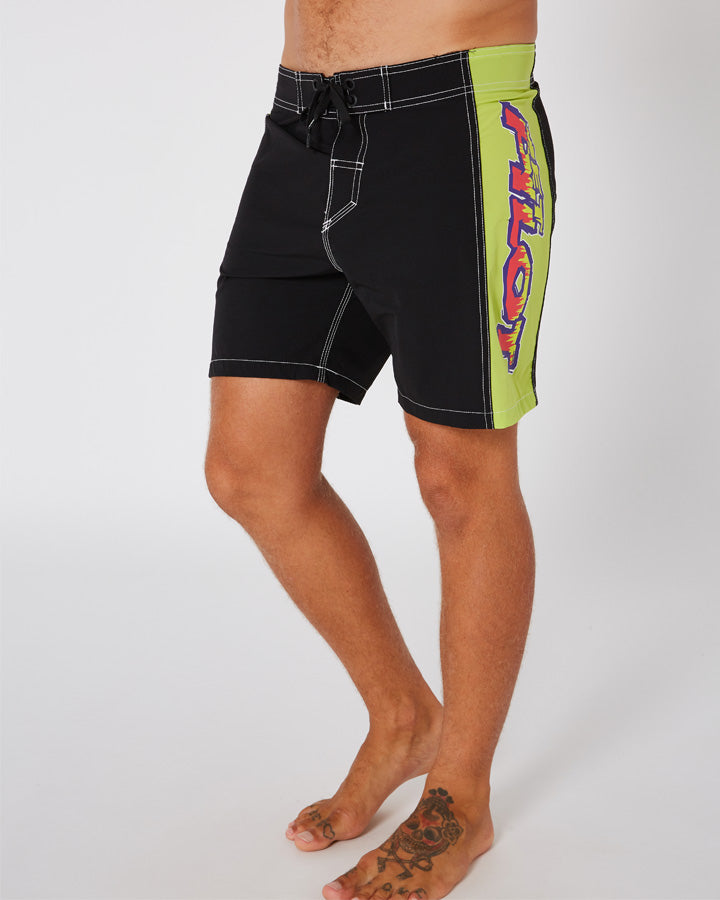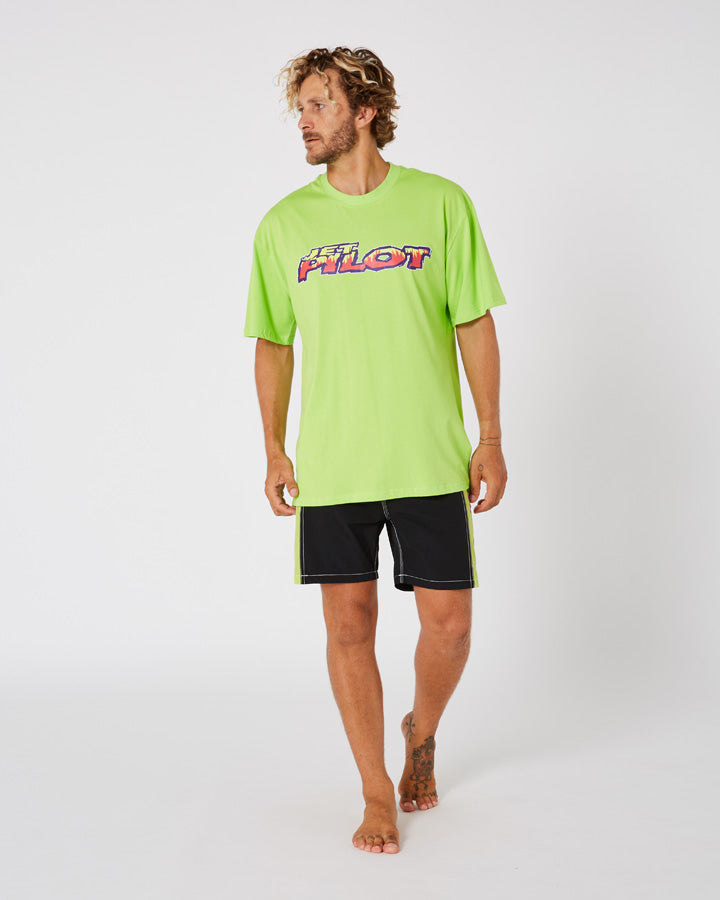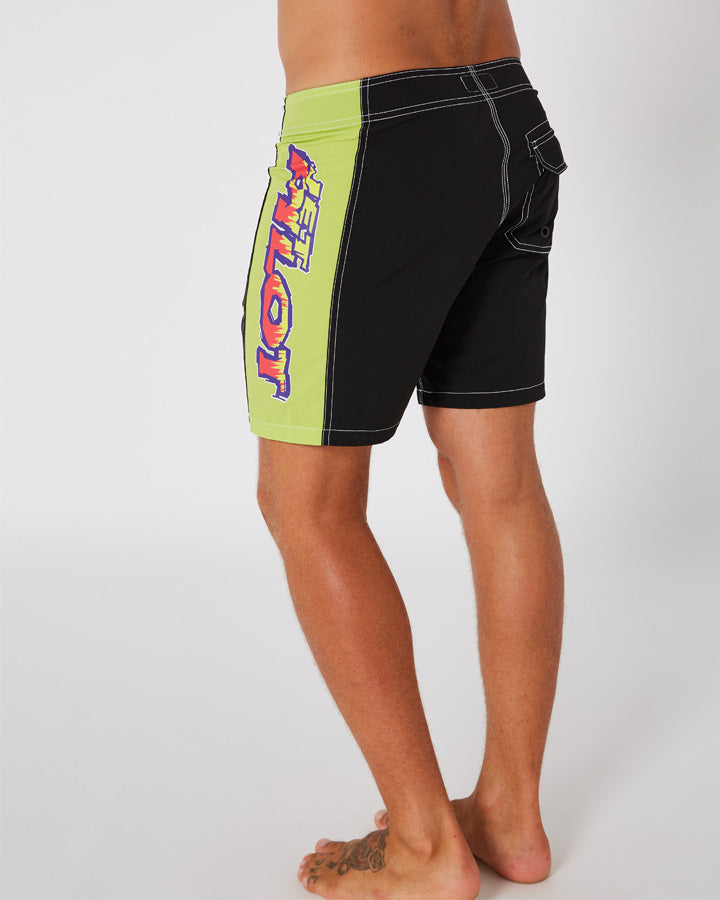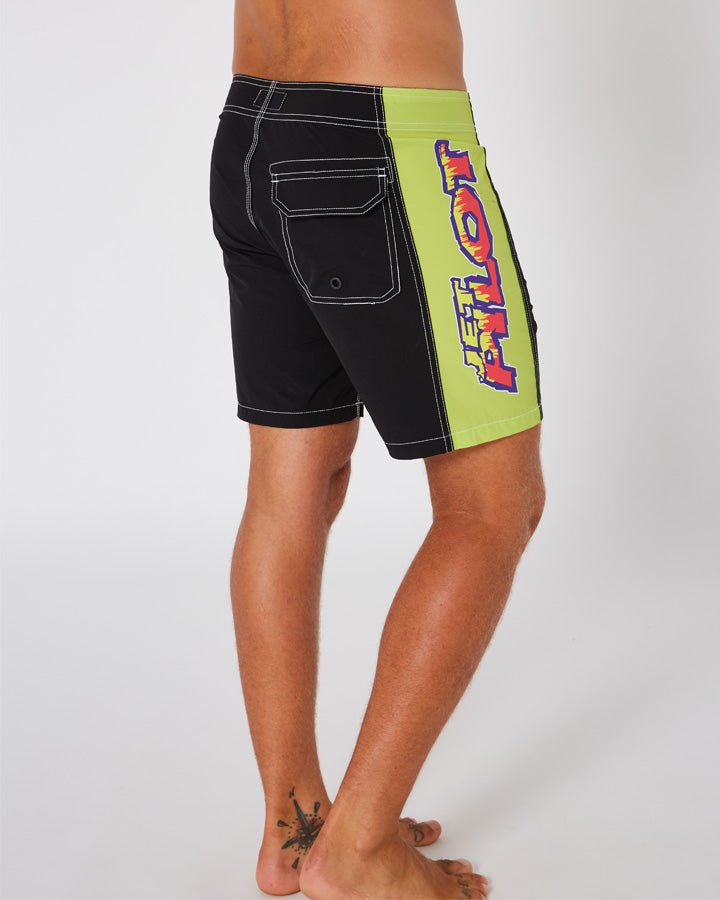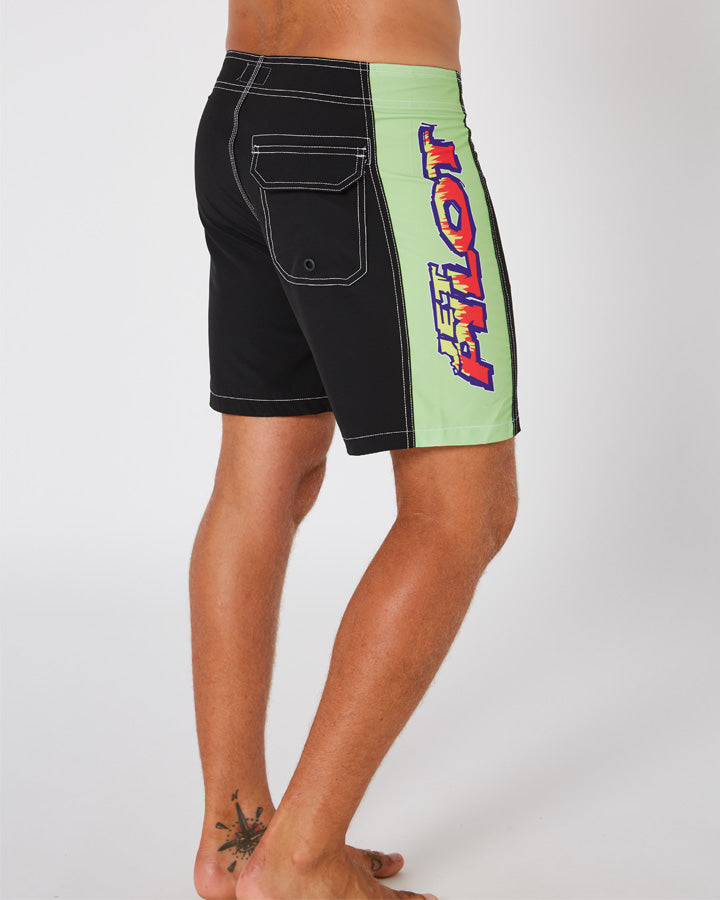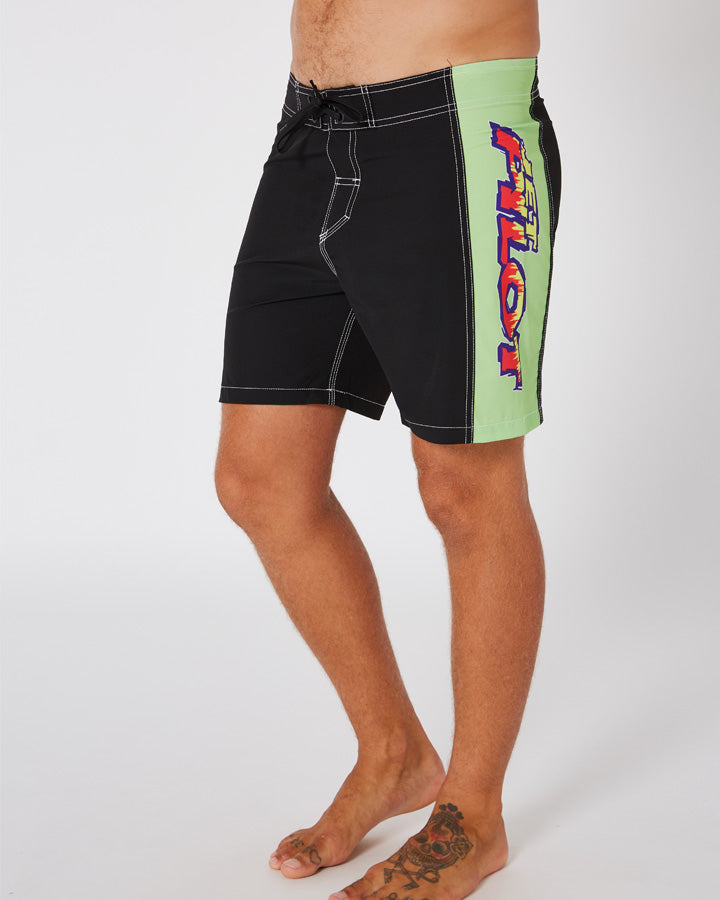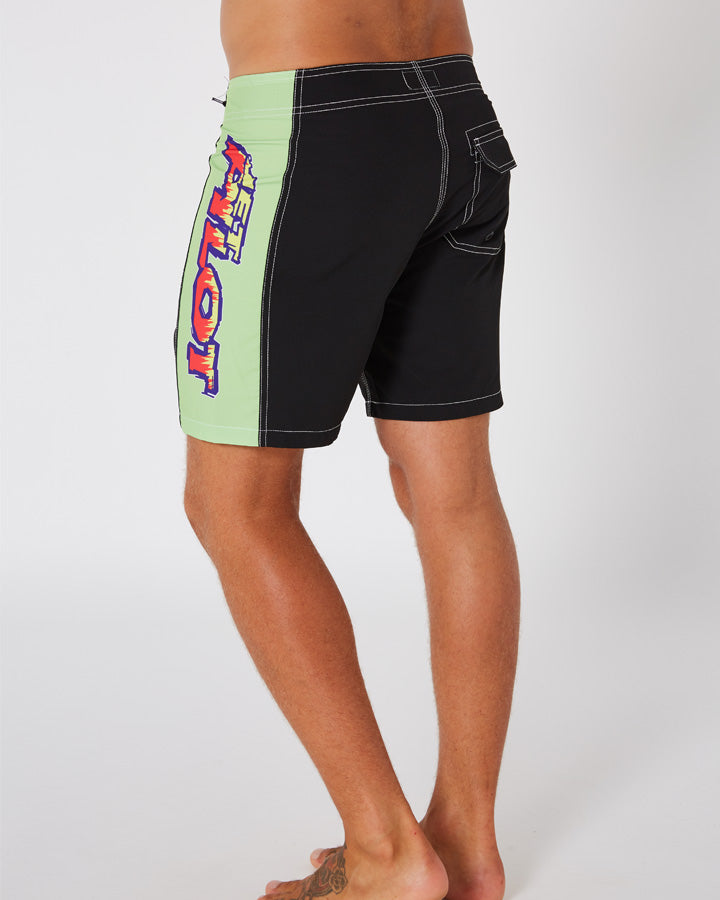 Jetpilot Colour Vision Mens Boardshort - Black/Green
---
Get ready to own the water in Jetpilot's Colour Vision Men's Boardshort in the electrifying Black/Green colorway. Inspired by iconic '80s style, these boardshorts are far more than just a fashion statement; they're a declaration of freedom and capability.

Why You'll Love Them

🎨 Retro Vibes, Modern Performance:
Relive the golden era of style with our '80s inspired design, refreshed for today's high-action water sports. The eye-catching black and green palette is sure to stand out, whether you're on a board, a boat, or the beach.

🤸 Built for Action:
Created with high-quality stretch polyester, these 18-inch shorts are engineered for a full range of motion. Surf, swim, or ski — whatever your water sport, these shorts move with you.

🔒 Unmatched Security:
Don't let wardrobe malfunctions hold you back. Our Lycra-reinforced tie closure ensures a snug and secure fit, so you can push your limits without hesitation.

📏 The Perfect Length:
At 18 inches, these boardshorts offer just the right balance between comfort and freedom, making them ideal for any aquatic activity you choose to dominate.

The Jetpilot Colour Vision Men's Boardshort in Black/Green are not just shorts; they're an experience. Offering unparalleled comfort, agility, and style, they're designed for those who refuse to compromise. So why settle? Seize the day and make waves with Jetpilot.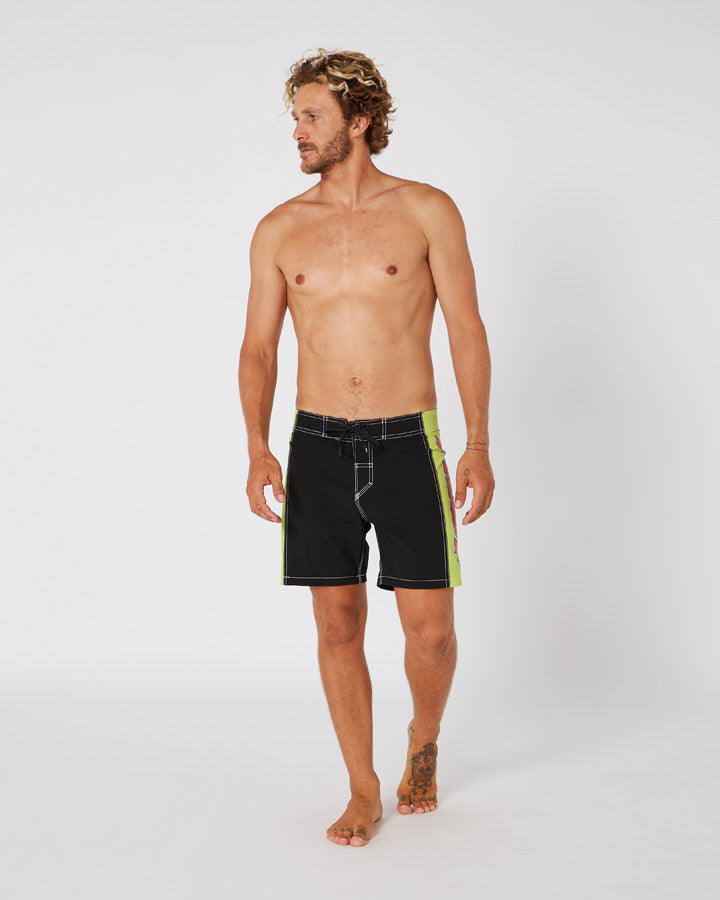 This product has no reviews yet.