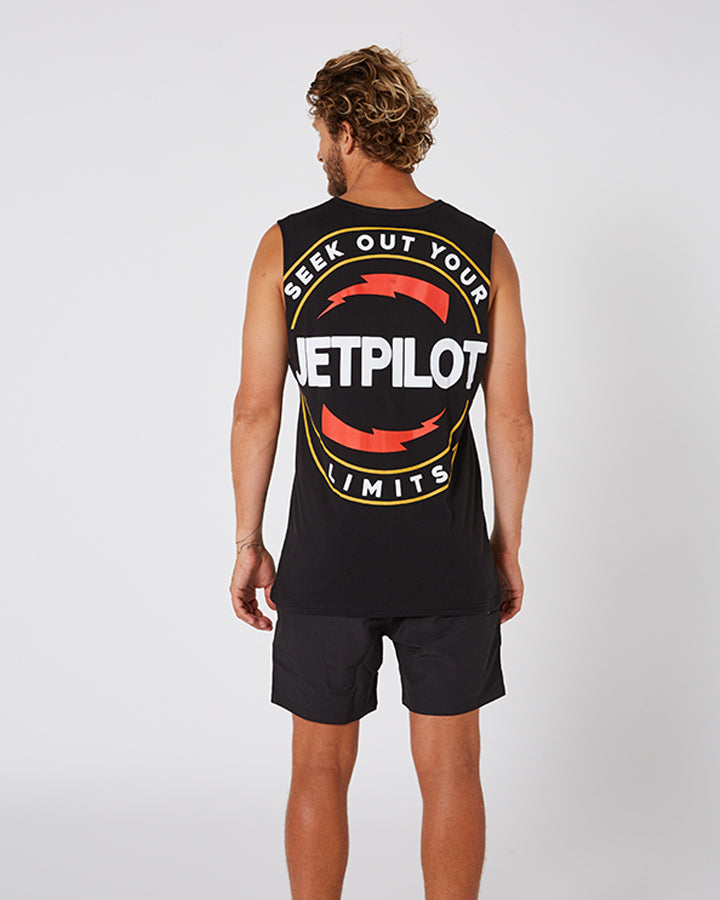 Jetpilot Limits Mens Muscle Tee - Black
---
Step into a world where limitations are merely challenges waiting to be conquered with the Jetpilot Limits Men's Muscle Tee in Black! This isn't just a shirt—it's your armor as you defy boundaries and smash through barriers.

👕 Why the Limits Men's Muscle Tee is Your Next Essential:

💪 Bold Design: Featuring a statement front chest print and a daring oversized back print, this tee is an unequivocal expression of your adventurous spirit and untamed ambition.

🌱 Top-Grade Fabric: Crafted from 160gsm 100% Cotton, this muscle tee guarantees not just style but also unparalleled comfort. It's breathable, durable, and ready for whatever extreme activities you throw its way.

🎨 Artistic Detail: An internal screen-printed label adds that extra touch of intricacy, showcasing the attention to detail that goes into every Jetpilot product.

With the Jetpilot Limits Men's Muscle Tee in Black, you're not just wearing a garment—you're wearing a statement of defiance against life's limitations. Gear up, break free, and let your audacious spirit soar!
This product has no reviews yet.