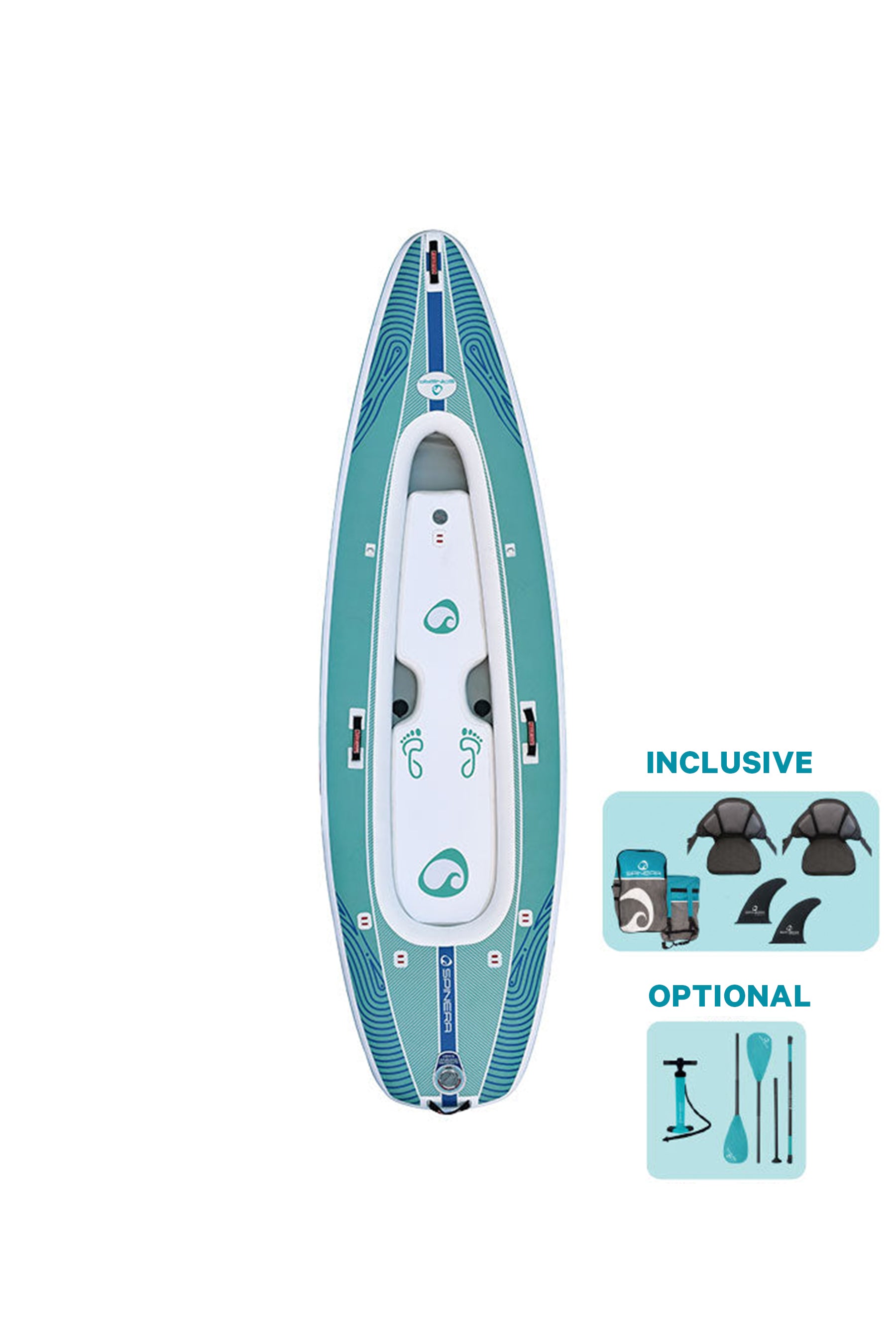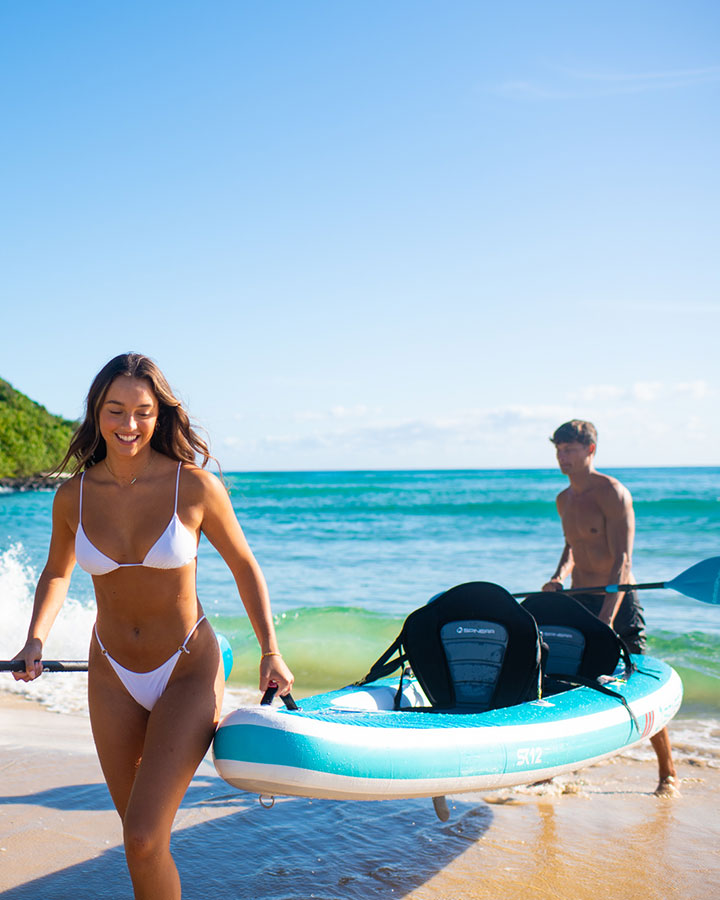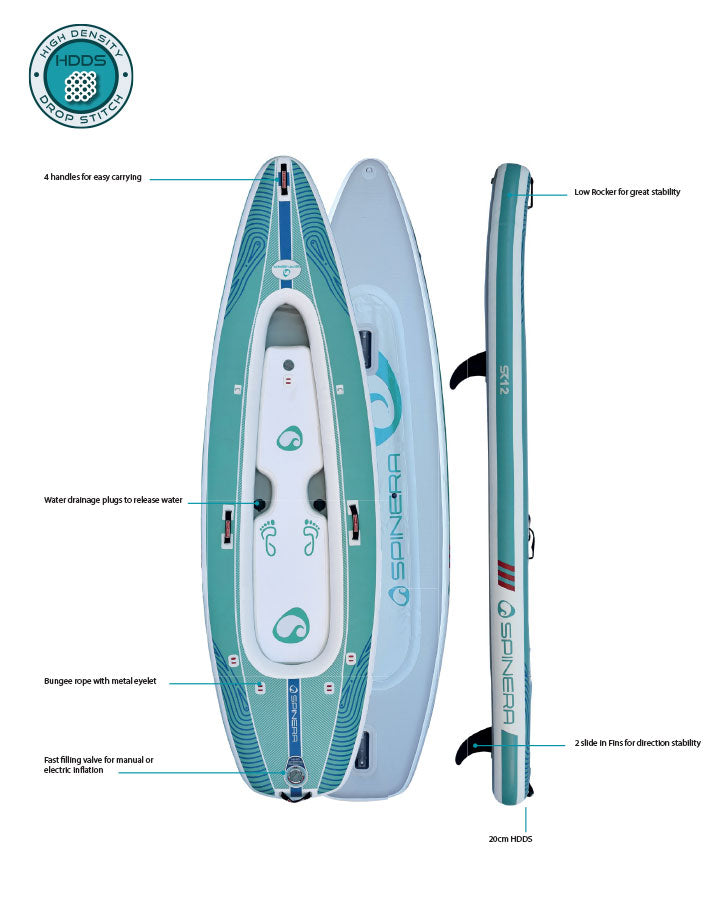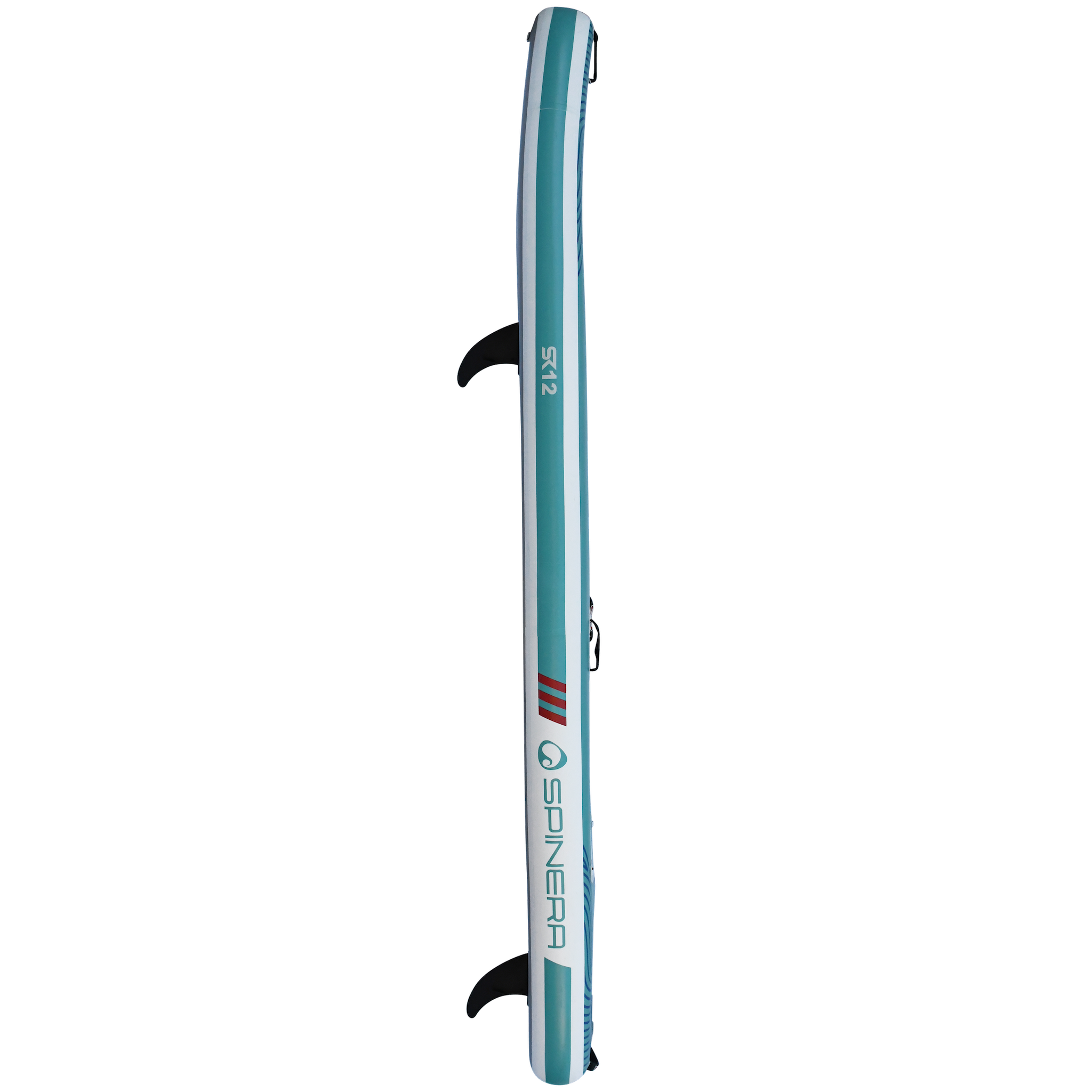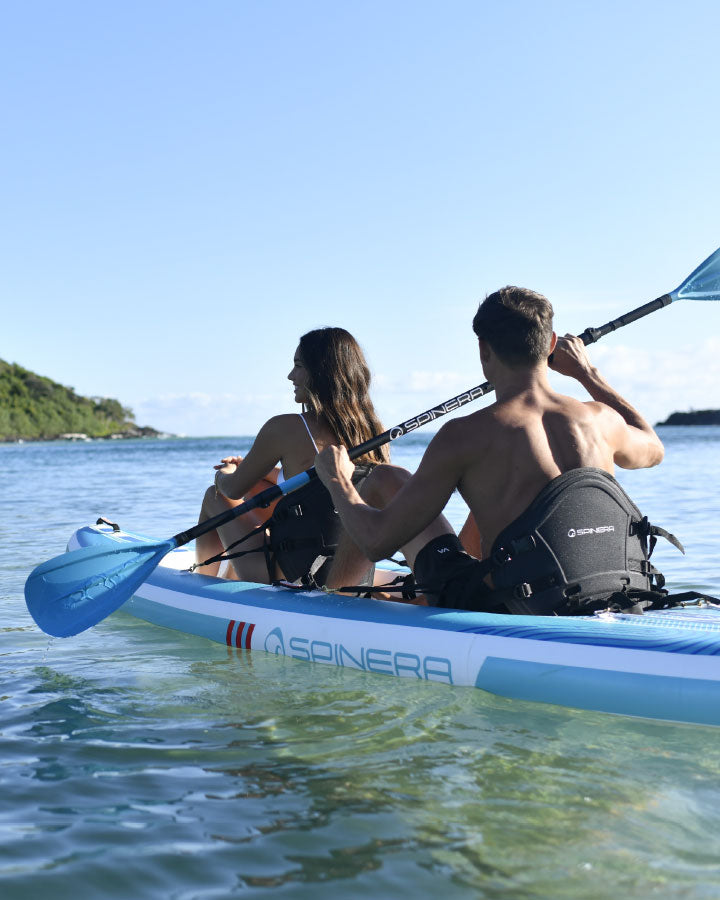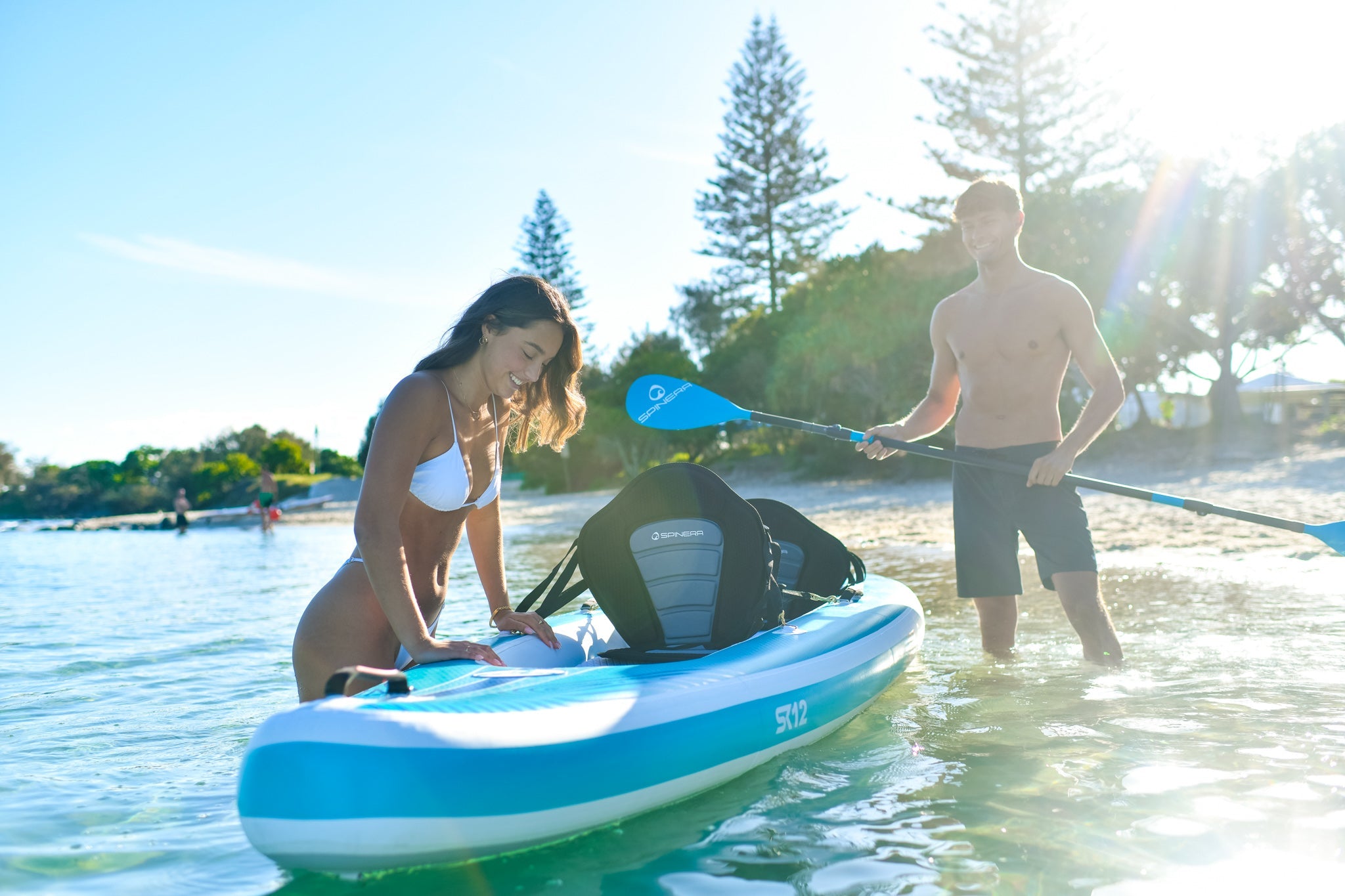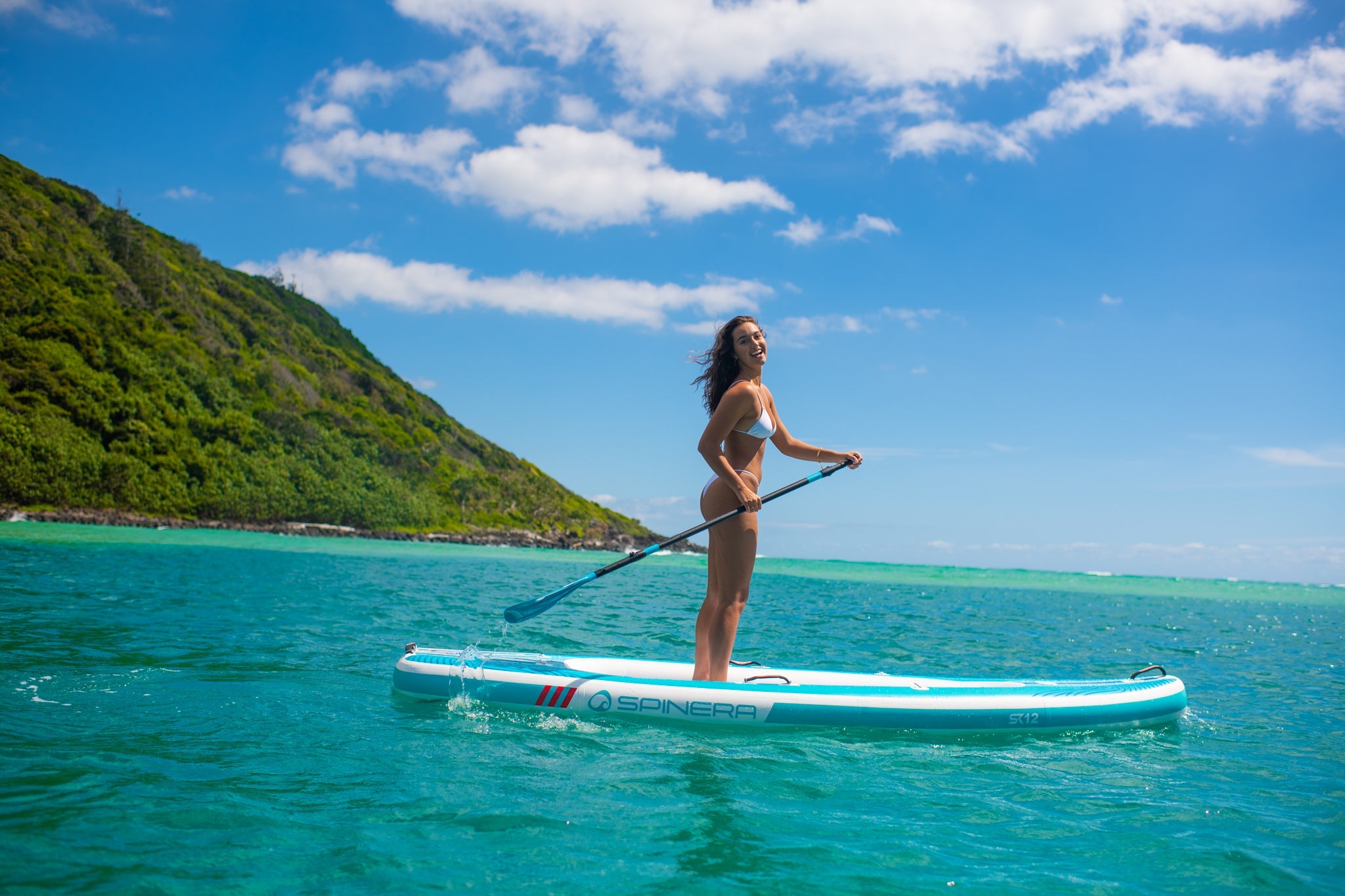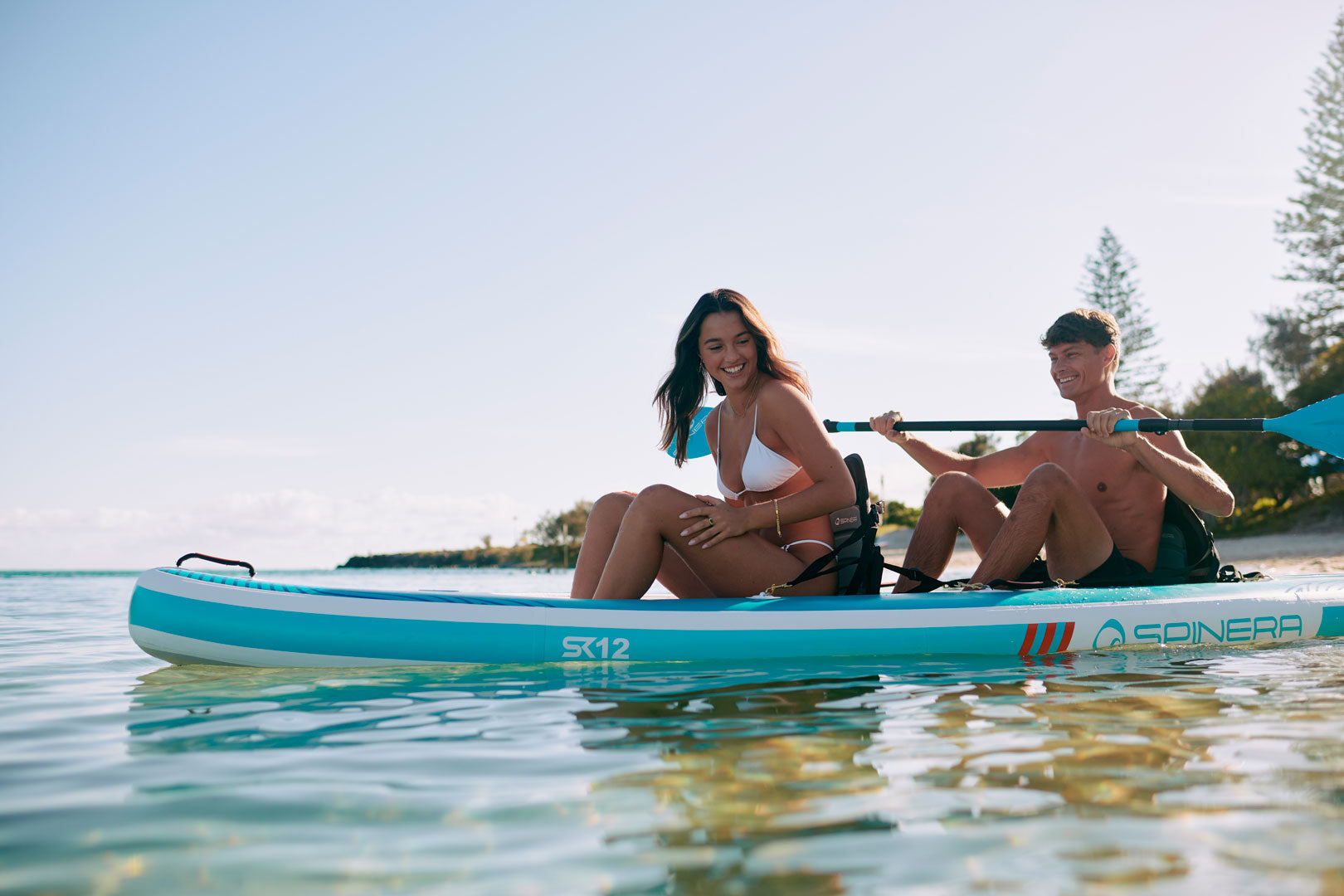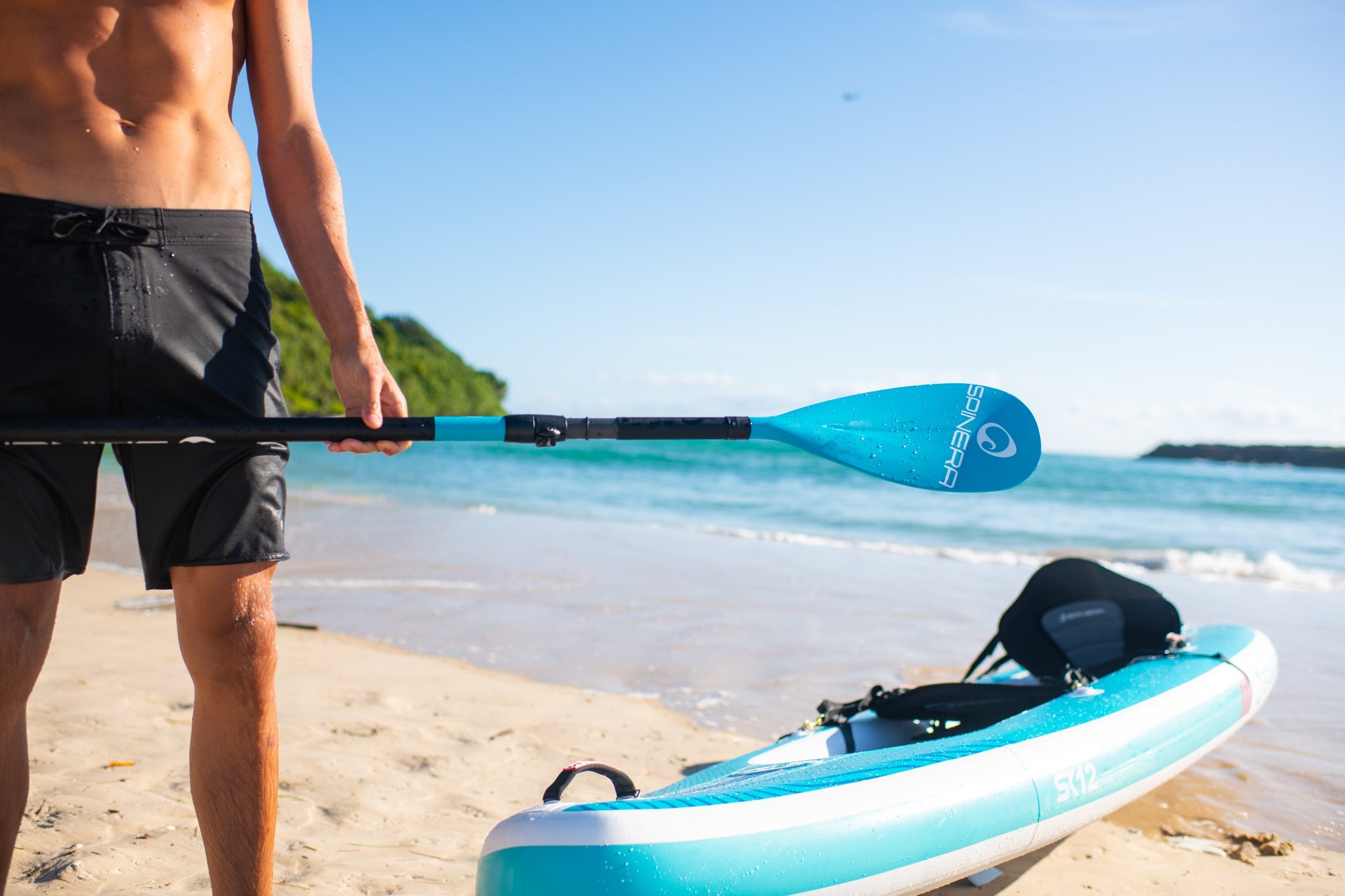 Spinera SUP Kayak Sk 12 - 2 Person
---
Experience Watersport Excellence with the Spinera SUP Kayak Sk 12 - 2 Person

Discover the pinnacle of watersport luxury with the Spinera SUP Kayak Sk 12 - 2 Person, the ideal vessel for sharing educational and premium adventures on the water. Crafted with precision and built to outperform all others, this inflatable masterpiece offers you and a partner an unforgettable aquatic experience.

Product Features:

Designed for Two: The Spinera SUP Kayak Sk 12 is your ticket to exploring the water with a companion. Whether you're paddling with a friend, loved one, or a fellow adventurer, this versatile craft is designed to accommodate two people comfortably, ensuring shared moments of thrill and relaxation.

Unrivaled Durability: Constructed with a double chamber design featuring 20cm HDDS (High Density Drop Stitch) material, this kayak-SUP hybrid guarantees stability and longevity. It's built to withstand the rigors of your water adventures, making it an educational and long-lasting investment in your watersport pursuits.

Luxurious Comfort for Two: The Spinera SUP Kayak Sk 12 comes complete with two premium kayak seats, ensuring that both paddlers can enjoy the journey in absolute comfort. Whether you're gliding across serene lakes or navigating gentle river currents, you and your partner will appreciate the plush seating.

All-Inclusive Package: Your purchase includes essential accessories for a hassle-free experience. A heavy-duty bag allows for easy transport and storage, while two fins enhance maneuverability. Plus, with a repair kit (without glue) included, you can ensure your adventure remains uninterrupted.

Versatile Adventure Partner: Equipped with 4-point D-rings strategically positioned, this adaptable vessel caters to various watersport activities. Whether you choose to stand up paddleboard or kayak, you have the flexibility to customize your experience, making it perfect for educational expeditions or leisurely outings on the water.

Elevate your water adventures with the Spinera SUP Kayak Sk 12 - 2 Person. This premium product combines versatility, durability, and comfort, ensuring that your time on the water is filled with unforgettable moments and shared experiences. Get ready to embark on your next aquatic journey with a partner and make memories that will last a lifetime.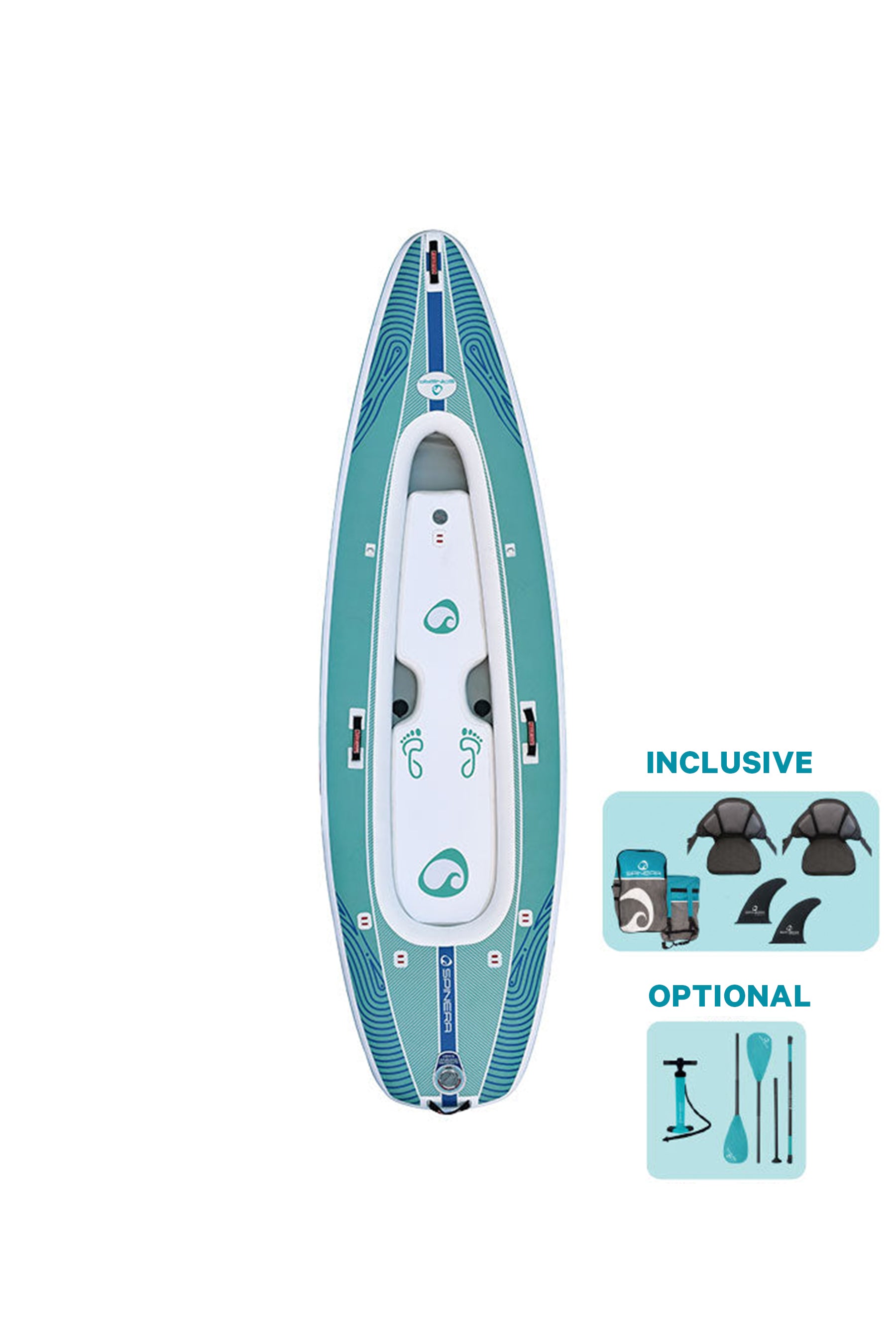 This product has no reviews yet.