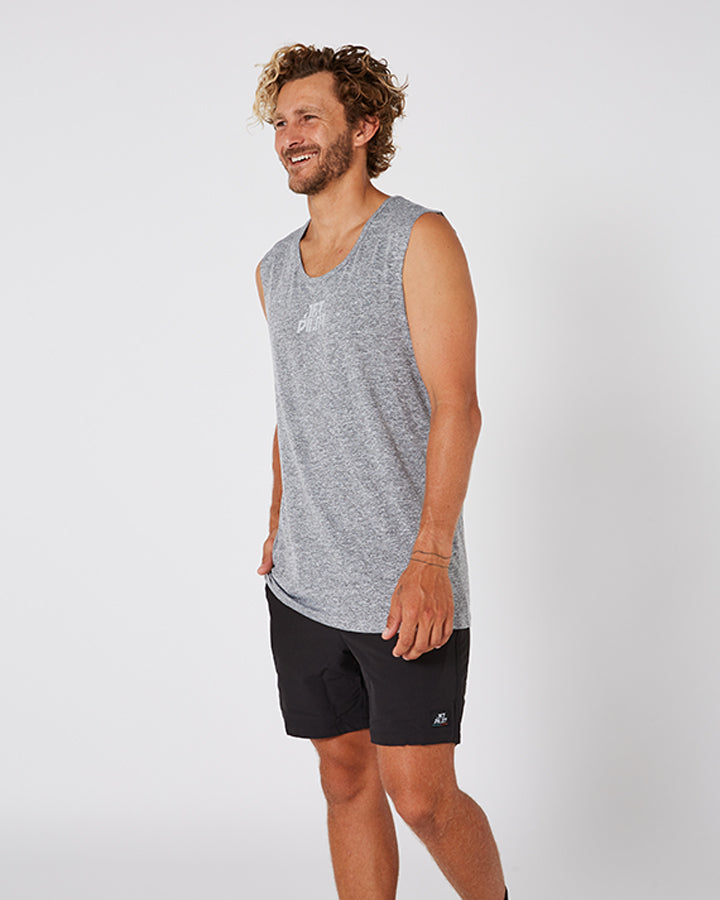 Jetpilot All Day Mens Muscle Tee - Grey
---
Step up your fitness game with the Jetpilot All Day Men's Muscle Tee in Grey. Designed for athletes and outdoor enthusiasts, this muscle tee serves as your ultimate companion for high-intensity workouts and casual outings alike.

Features:

💪 160gsm 100% Polyester Dri fit:
Optimized for performance, the lightweight 160gsm 100% Polyester Dri fit fabric wicks moisture away from your skin, keeping you dry and focused whether you're hitting the gym or exploring the great outdoors.

🎨 Single Front Print:
The minimalist single front print adds a touch of sophistication to your athletic attire, ensuring you look as good as you feel.

🏷️ Internal Screen Printed Label:
Say goodbye to the itch and irritation often caused by sewn-in tags. Our internal screen printed label is designed for maximum comfort, allowing you to concentrate on your workout.

Upgrade your active wardrobe with the Jetpilot All Day Men's Muscle Tee in Grey, and experience a fusion of comfort, functionality, and style. Ideal for those who demand excellence in all they do. Get yours today and embrace the all-day comfort and performance it offers!
This product has no reviews yet.