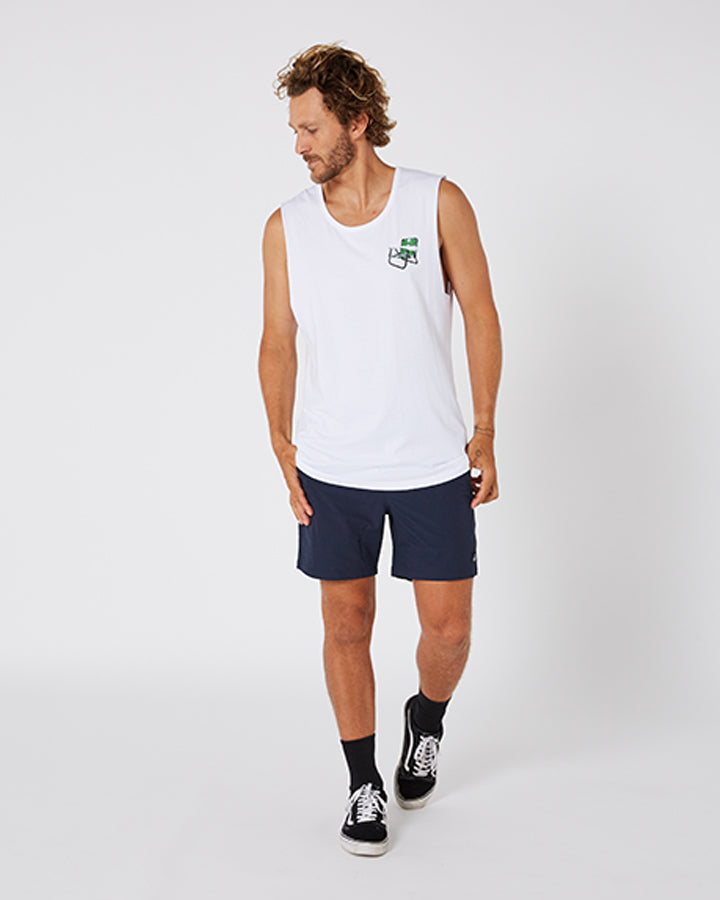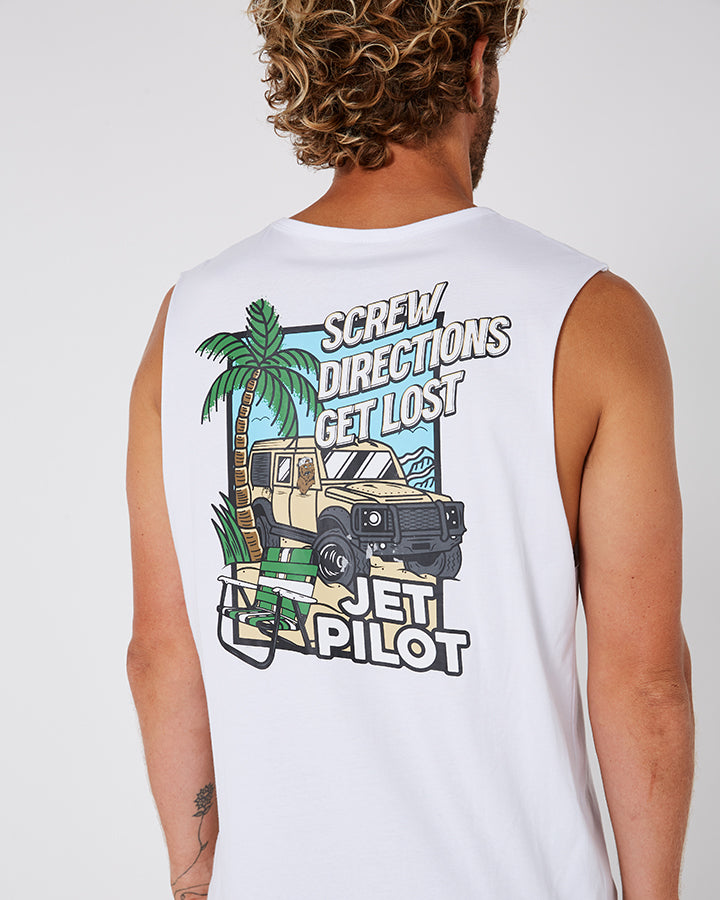 Jetpilot Get Lost Mens Muscle Tee - White
---
Discover a new dimension of adventure with the Jetpilot Get Lost Men's Muscle Tee in immaculate White. Specially curated for the brave and the bold, this tee is not just a fashion statement but a badge of audacity. Unveil your courageous side and hit the road less traveled with Jetpilot.

👕 Why Choose This Tee?

🌕 White as the Canvas of Your Adventures: Sporting a clean and crisp White color, this tee is a blank canvas waiting for your adventurous stories to be written. Its brightness illuminates your daring spirit, lighting up your journey.

🎨 Striking Graphics: Make a strong statement with a daring front chest print and an oversized graphic on the back. It's not just a muscle tee; it's your personal billboard of boldness and tenacity.

👌 Exceptional Comfort: With a fabric of 160gsm 100% cotton, this Jetpilot Get Lost Muscle Tee provides comfort that stands up to any challenge. Perfect for those who live life in the fast lane.

🏷️ Guaranteed Quality: The internal screen-printed label is a stamp of Jetpilot's enduring commitment to quality. It's a promise of premium craftsmanship that you can feel every time you wear this tee.

🛡️ Built for the Bold: Created for the rugged and the fearless, this muscle tee is your perfect partner for all your escapades, whether you're catching waves or conquering mountains.

Unlock your potential and explore new horizons with the Jetpilot Get Lost Men's Muscle Tee in White. It's not just a tee, it's a declaration of your adventurous spirit. Take the plunge, risk it all, and own your adventure. Make it yours today!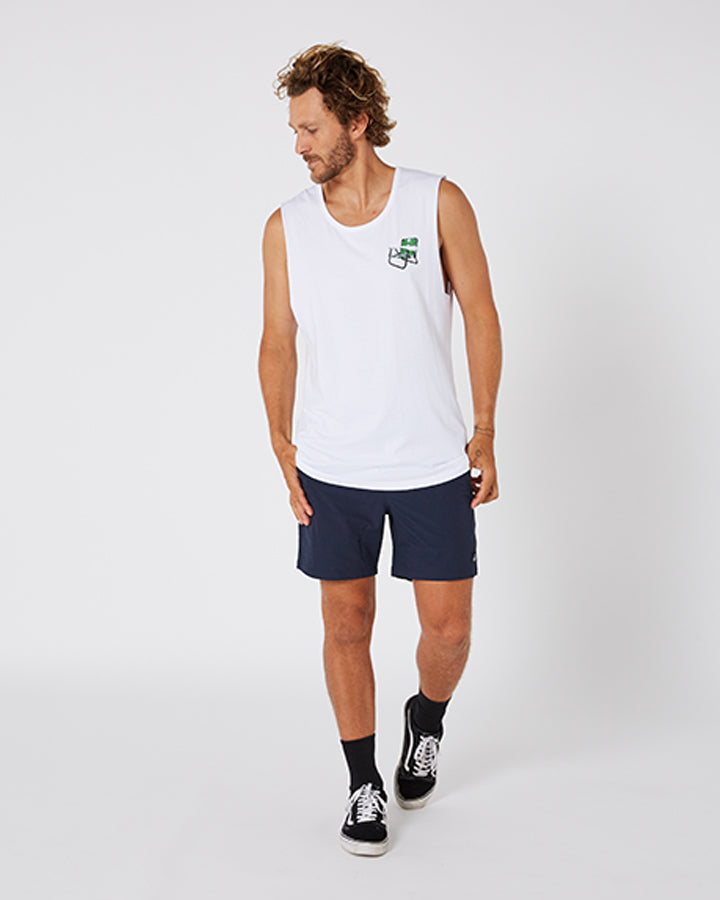 This product has no reviews yet.