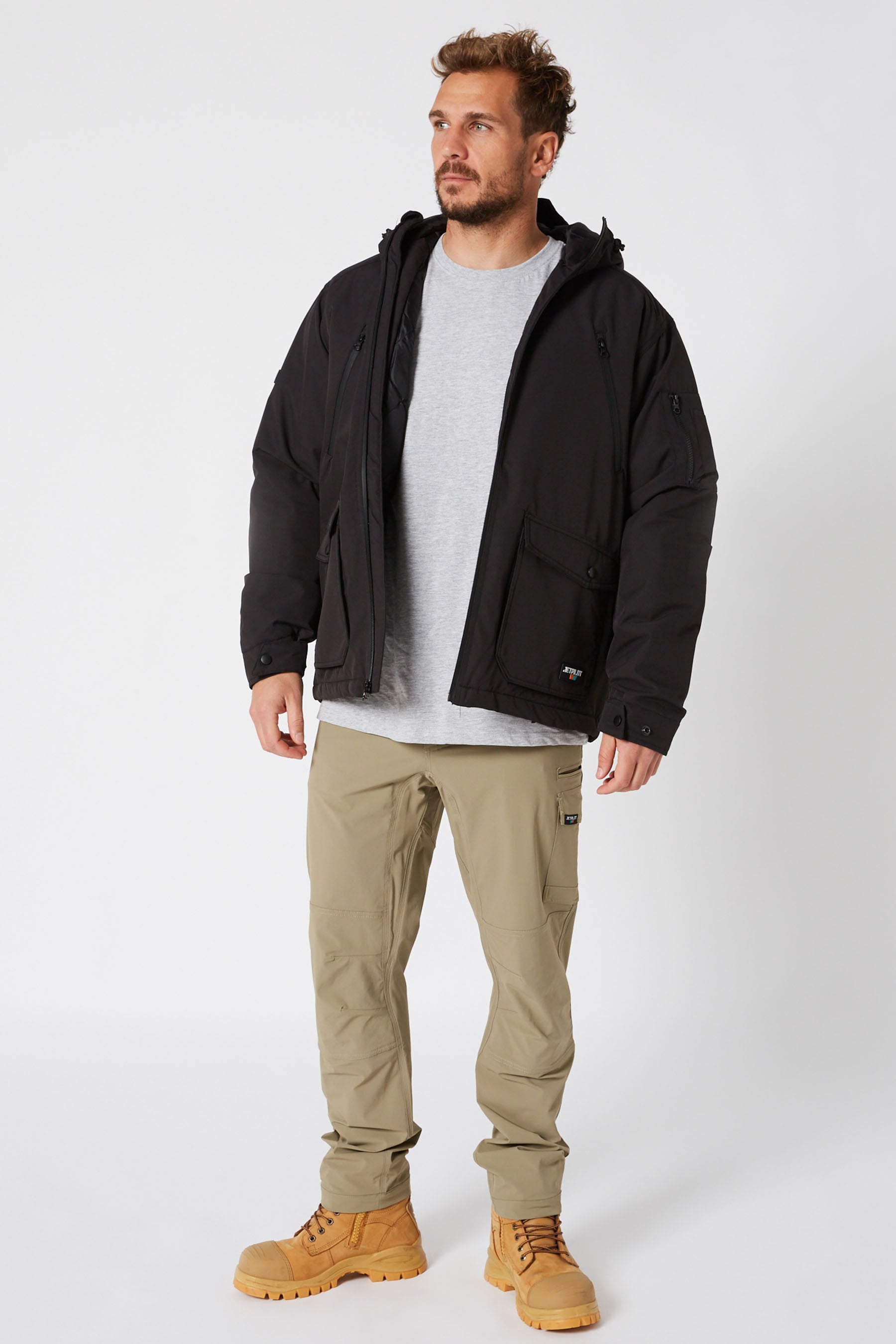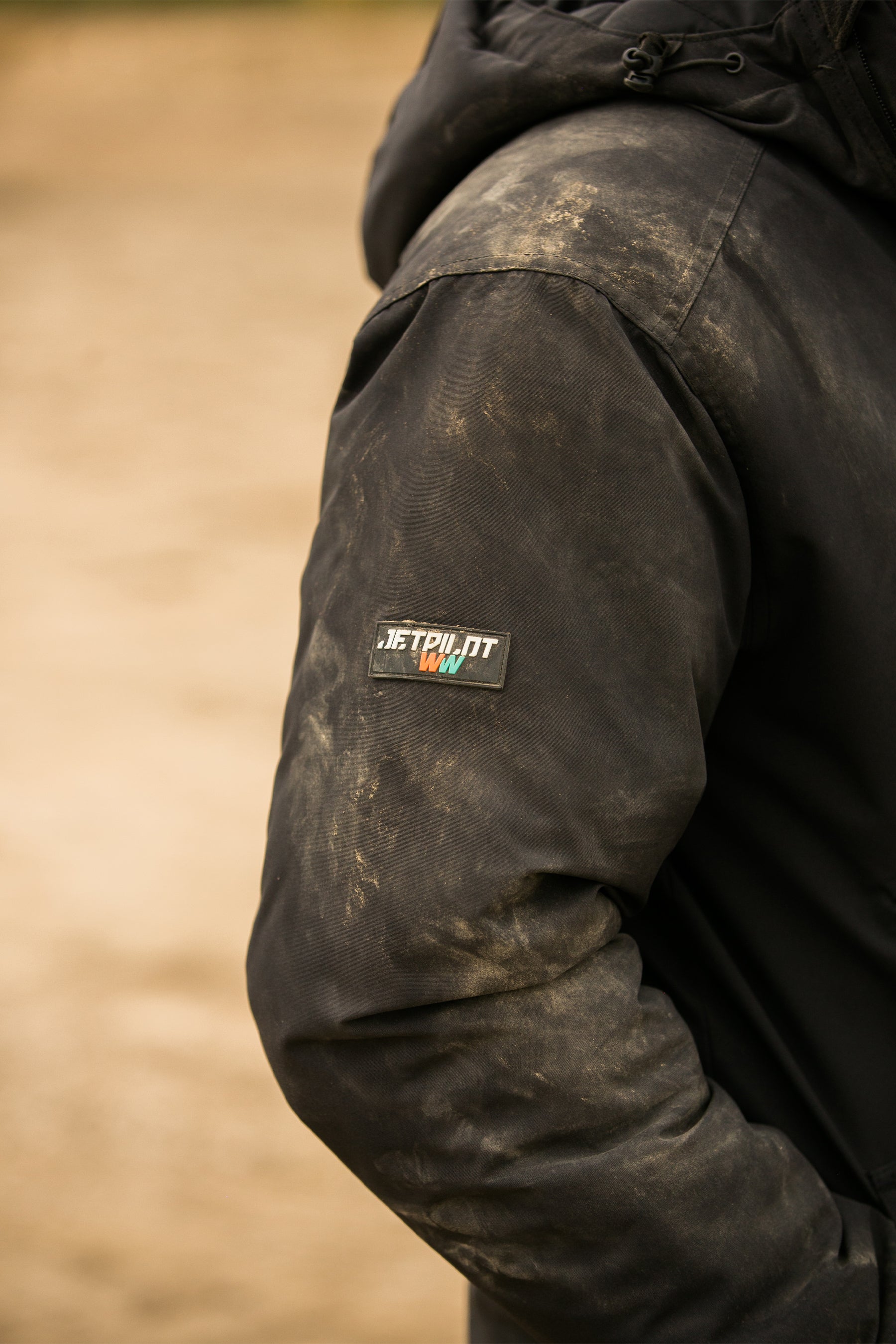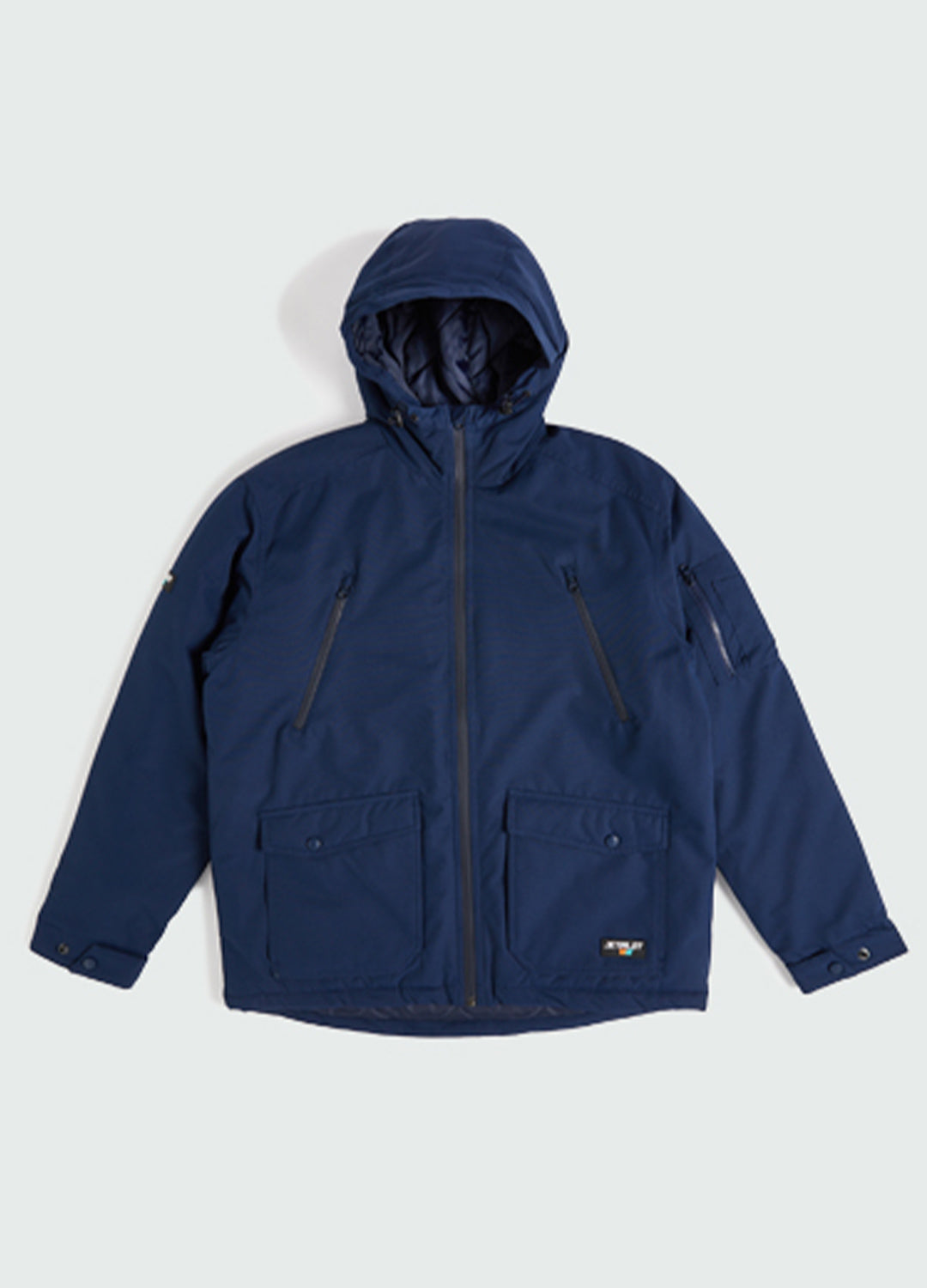 JP Onsite Jacket - Black
---
The Onsite Jacket is a high-quality jacket that is designed to provide superior protection from the elements while also offering excellent comfort and durability. Here is a breakdown of its features:

The jacket is made from 100% polyester for both the outer shell and lining. The polyester padded body offers extra warmth and insulation, making it perfect for colder weather.

The jacket also features an internal body and hood lining, which helps to keep you warm and comfortable even in harsh weather conditions.

The metal front zipper adds an additional layer of durability, while the hood with adjustable drawstring allows for a customisable fit.

The custom stitch body detail stitching adds a distinctive design element to the jacket, while the internal mobile phone pocket offers a convenient and secure place to store your phone.

The zippered and snap covered flap pocket is another practical feature, providing ample storage space for your personal belongings.

The Onsite Jacket is both durable and breathable, making it perfect for a range of activities, from outdoor work to hiking and camping. It is also water-resistant, with a rating of 5000mm, which means it can withstand light rain and snow.

Additionally, the jacket has a breathability rating of 6,000 g/m2, which allows for ample ventilation and airflow to keep you comfortable throughout the day. Finally, the jacket is also windproof, with a rating of 1 CFM, which ensures that you are protected from the wind while wearing it.

Overall, the Onsite Jacket is a practical and functional jacket that is perfect for anyone who needs a reliable and durable jacket for outdoor activities or work in harsh weather conditions.

FABRICATION:

100% Polyester Outer Shell and Lining

Polyester Padded body

Internal body and hood lining

Metal front zipper

Hood with adjustable drawstring

Custom stitch body detail Stitching

Internal mobile phone

Zippered and snap covered flap pocket

Durable

Breathable

Water resistant 5000mm

Breathability 6,000 g/m2

Windproof 1 CFM

 

Model Information:

Model usually wears, Tops: Size Large, Pants: Size Medium or 32", Headwear: size OSFM (One Size Fits Most), Shoes: size 10.

 
This product has no reviews yet.