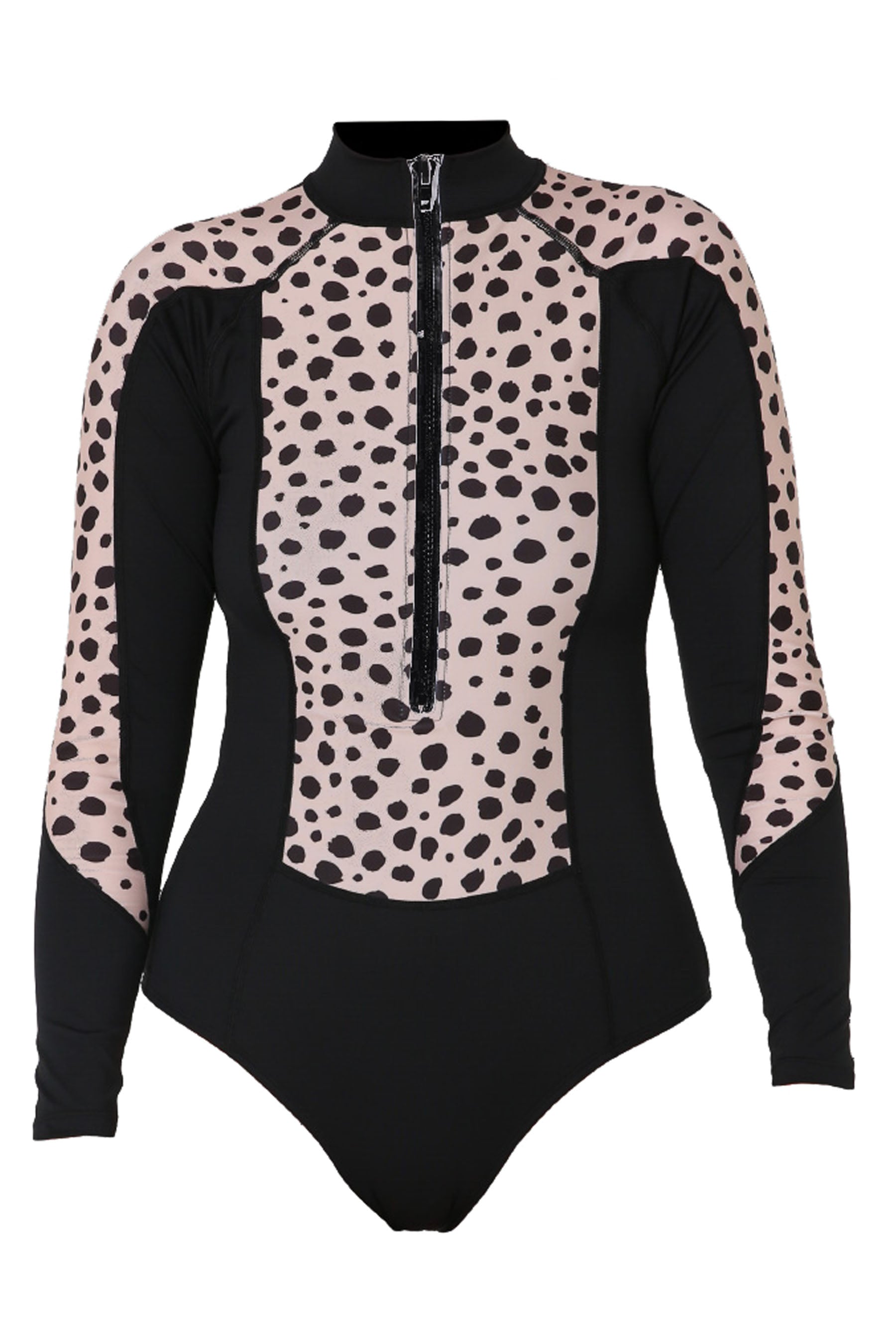 Jetpilot Sina Lycra Ladies Swimsuit - Leopard
---
Unleash your inner beach goddess with the Jetpilot Sina Lycra Ladies Swimsuit in a stunning Leopard print! This long-sleeve swimsuit is not just a showstopper; it's designed for the active, adventurous woman who wants both style and substance when conquering the waves.

🌞 Why This Swimsuit is a Beach Essential:

☀️ Ultimate Sun Protection: Don't compromise on fun or safety. The swimsuit comes with UPF 50+ sun protection, the highest level of UV shielding, so you can bask in the sun and surf the waves without a worry about harmful rays.

🏄‍♀️ Premium Fabric for Peak Performance: Crafted from high-quality 8OZ Lycra, this swimsuit offers a snug yet flexible fit that moves with you. Whether you're swimming, snorkeling, or jet-skiing, count on this durable fabric to withstand the elements.

👙 Long Sleeves & Full Coverage: With its long sleeves and full-bodied coverage, this swimsuit keeps you protected from potential skin damage while providing a sleek and stylish silhouette. Say goodbye to constant sunscreen reapplications!

🐆 Turn Heads with Trendy Design: This isn't just another swimsuit; it's a fashion statement. The Leopard print brings a touch of glam and sophistication, ensuring you look as fabulous as you feel.

Indulge in the perfect blend of fashion, function, and sun protection with the Jetpilot Sina Lycra Ladies Swimsuit in Leopard. Get ready to seize the beach day like never before!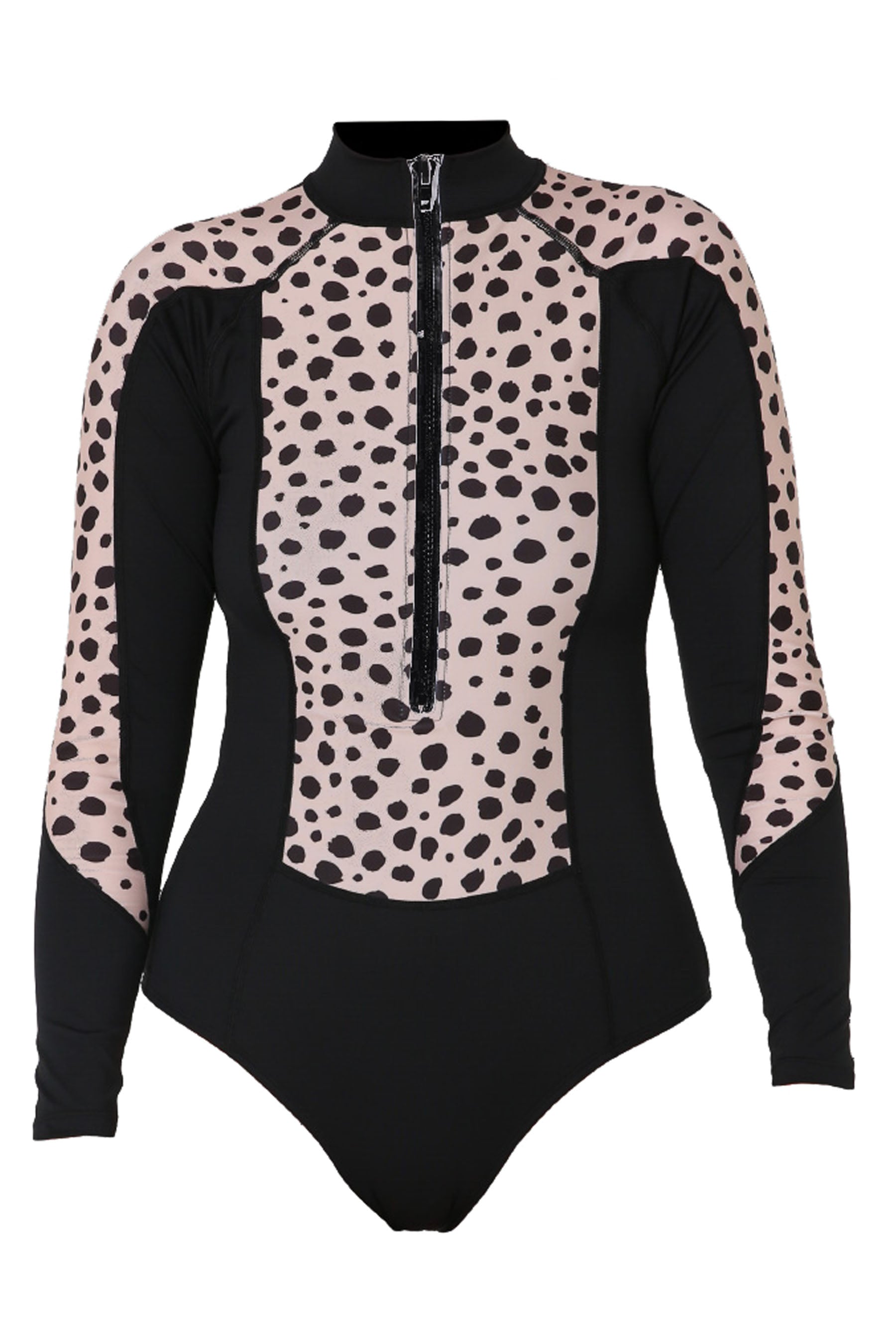 This product has no reviews yet.