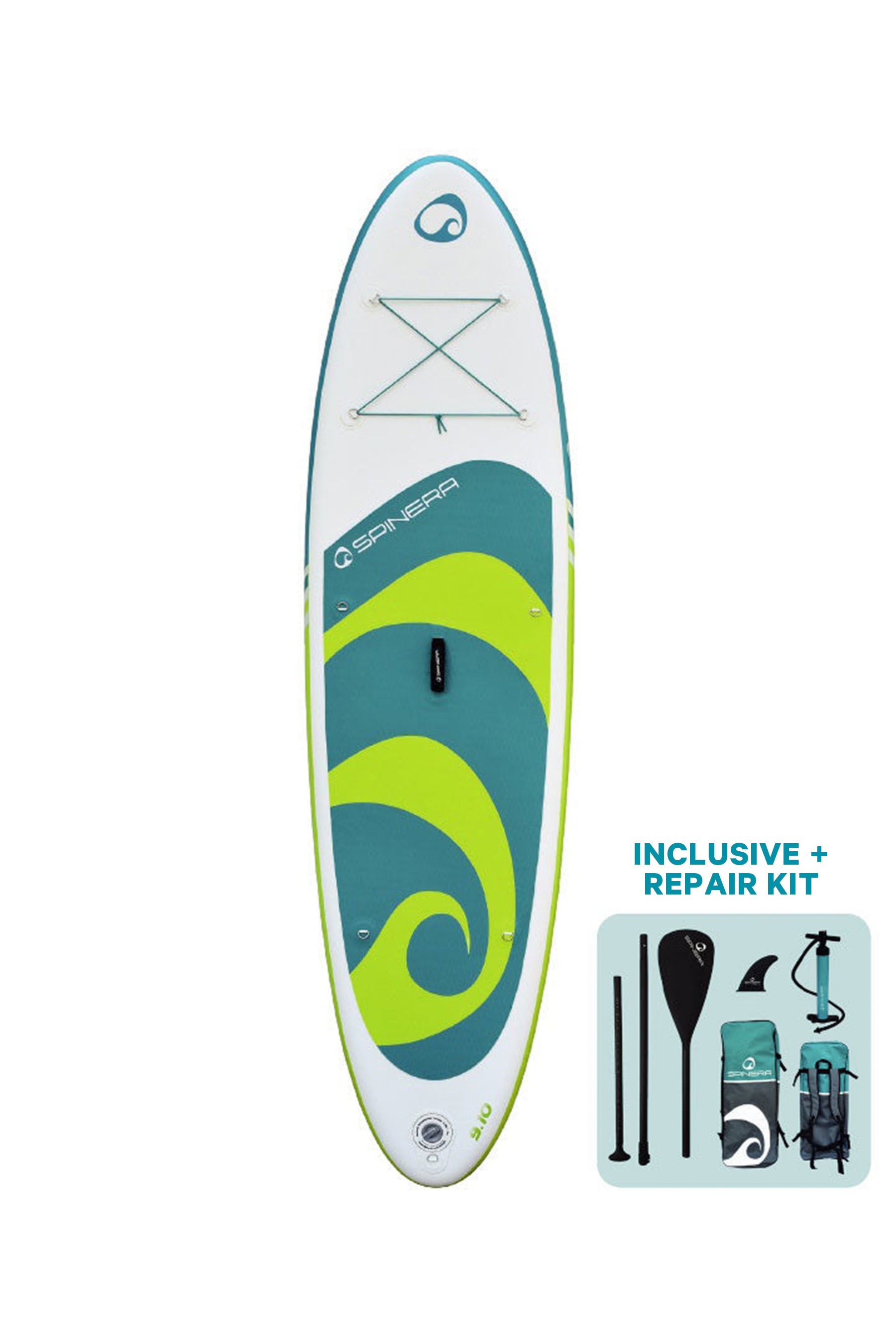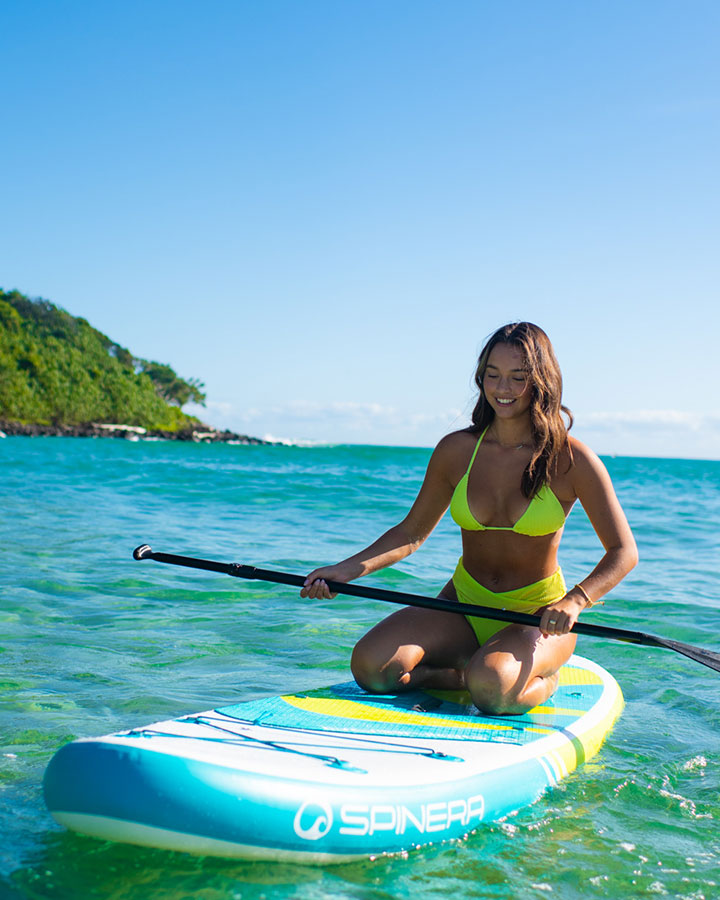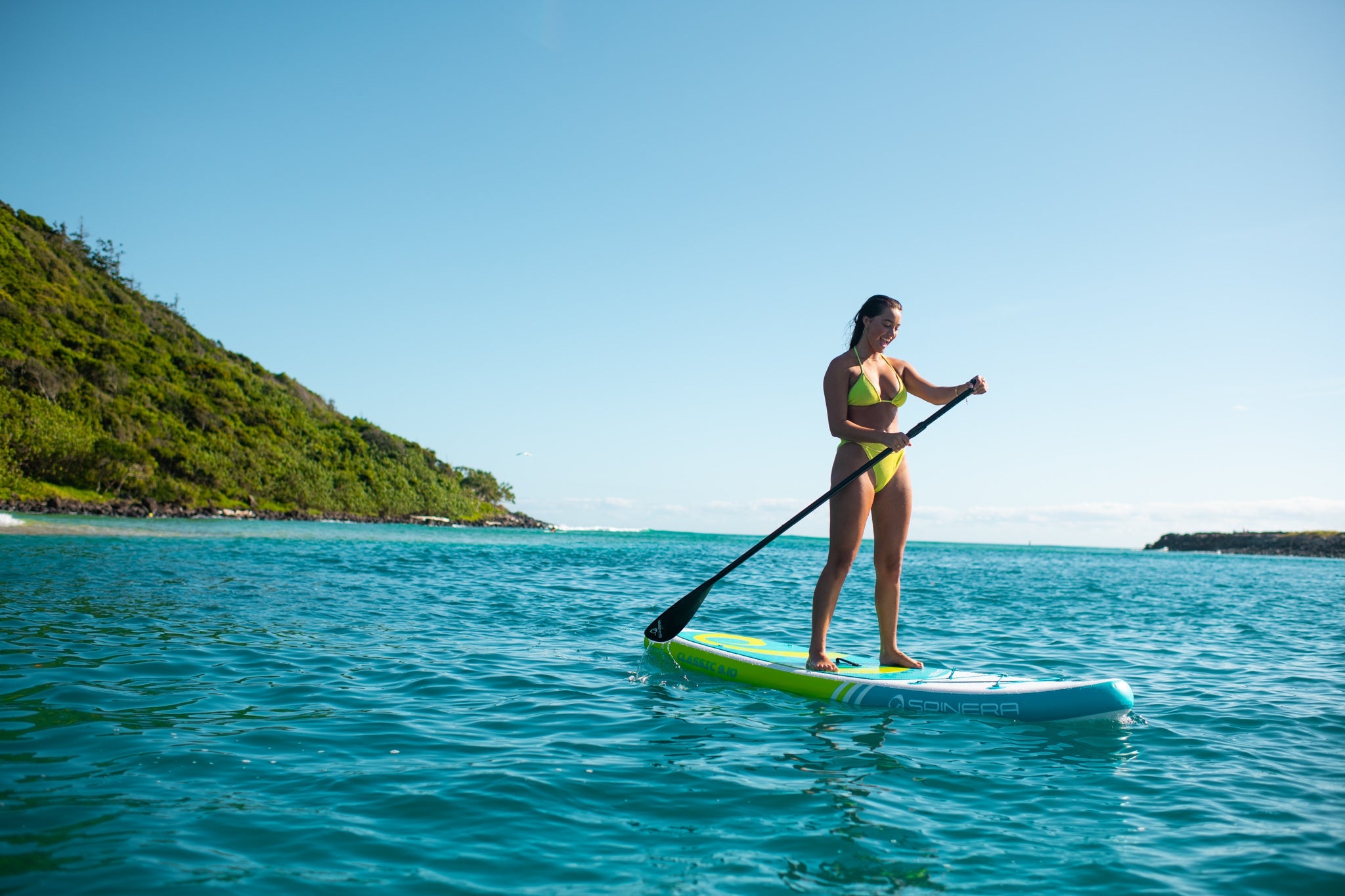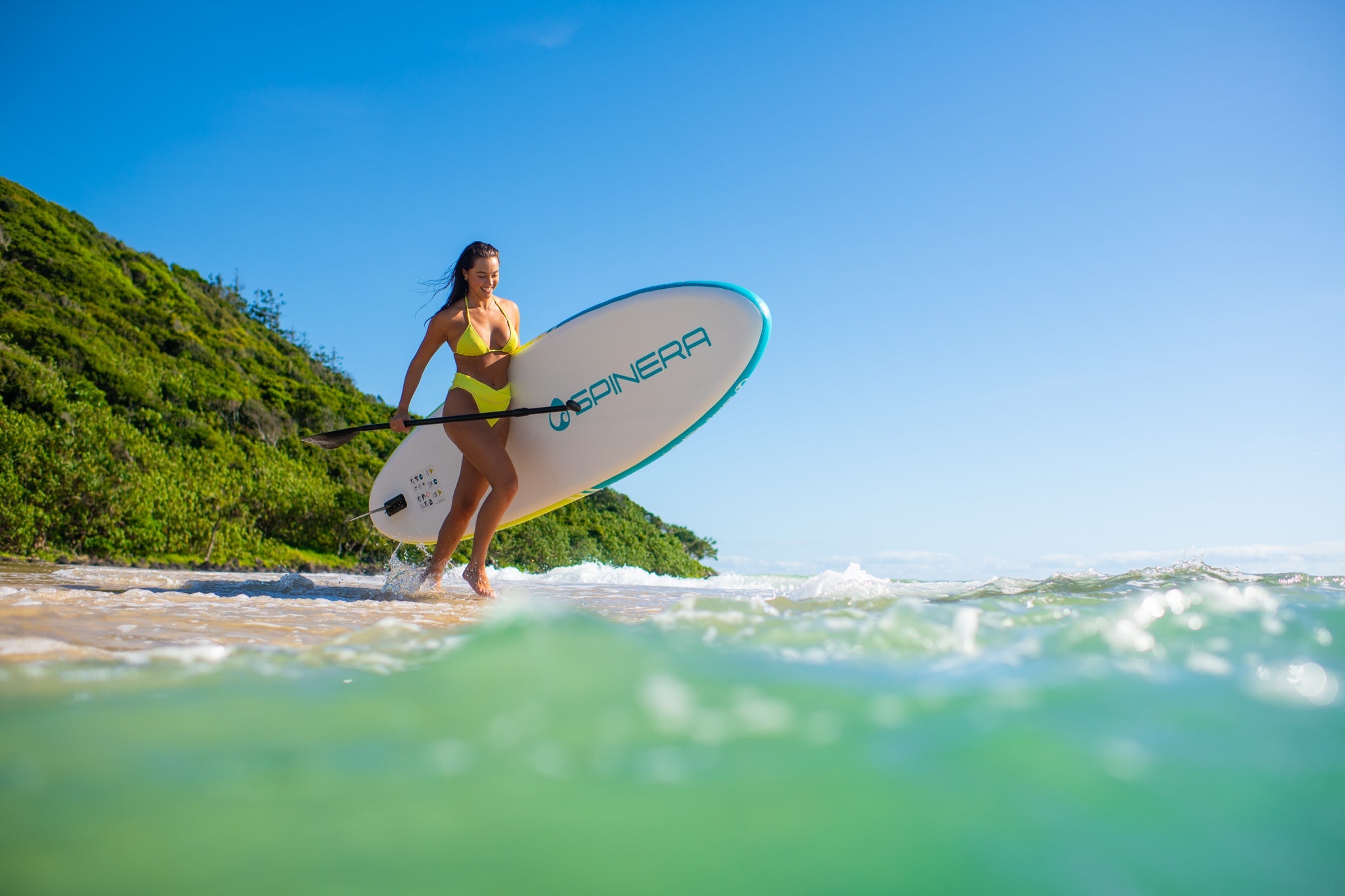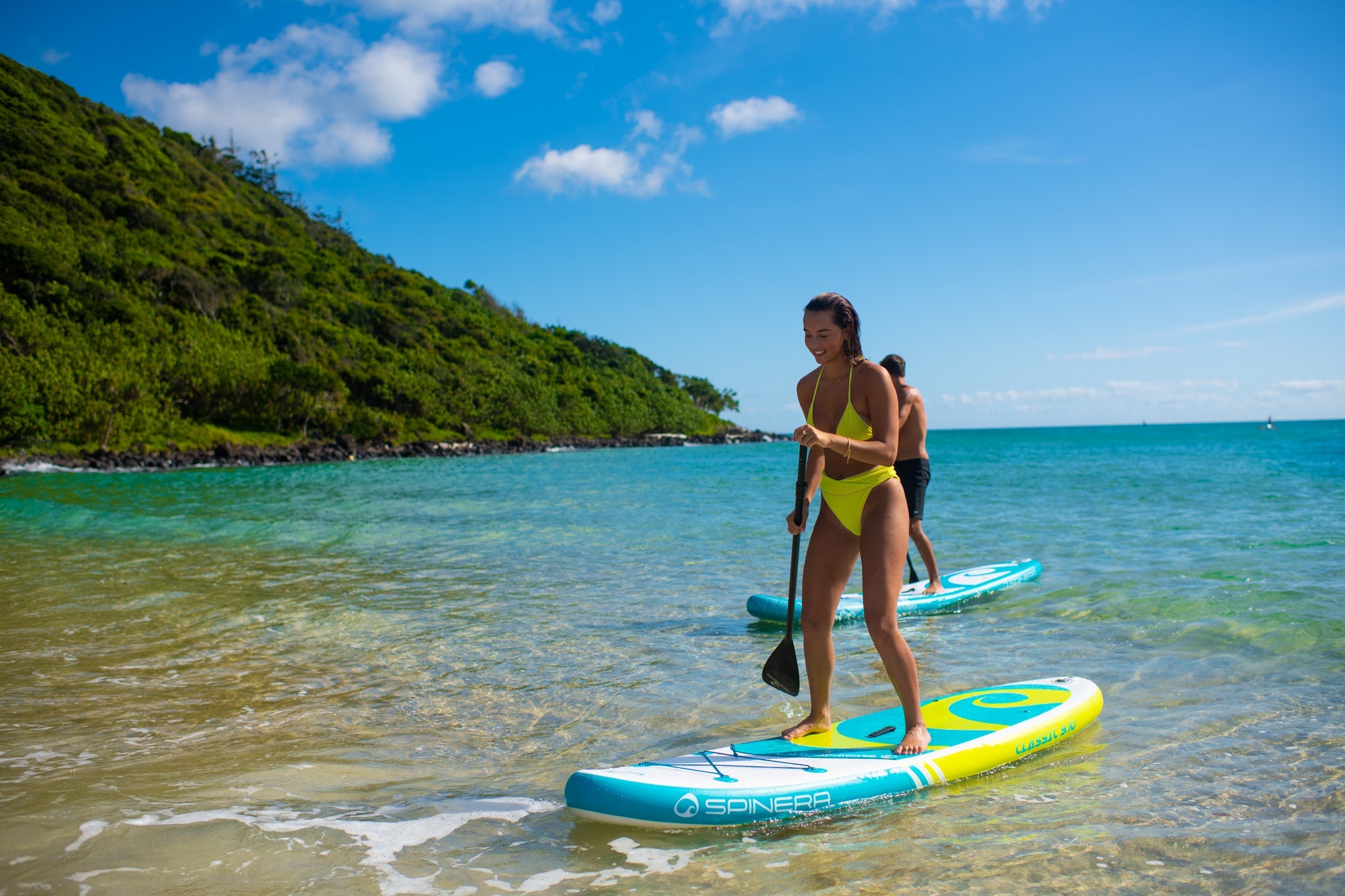 Spinera Classic 9'10 SUP
---
Discover the All-New Spinera Classic 9'10 SUP Package – Your Passport to Premium Watersports Adventure!

At Spinera, we're passionate about creating watersports products that embody educational excellence, luxurious design, and premium performance. Our Classic 9'10 SUP Package is no exception. Whether you're a seasoned paddleboard enthusiast or a newcomer to the sport, this package is your gateway to unforgettable moments on the water.

What's Included in the Package:

SUP Board: The heart of the package, our Classic 9'10 SUP, is your trusty companion on any water adventure. It's meticulously crafted for stability, maneuverability, and style, setting the standard for premium paddleboarding.

Backpack: Designed for convenience, the included backpack lets you transport your SUP board effortlessly. It's built to withstand the elements and makes traveling to your favorite water spots a breeze.

3-pcs. Sup Alu Paddle: Take control with our high-quality, adjustable aluminum paddle. It's designed for durability and precision, allowing you to navigate the water with ease.

Double Action Performance Pump: Inflate your SUP board quickly and effortlessly with our specially designed double-action pump. It's a testament to our commitment to providing the best tools for your watersports experience.

Big Center Fin: The included big center fin ensures stability and control on the water, even in varying conditions. It's the key to a smooth and enjoyable ride.

Production and Materials: Our Classic 9'10 SUP is crafted from 15cmHDDS (High Density Drop Stitch) material, known for its durability and rigidity. This board is built to withstand the test of time and the challenges of the water.

Enhanced Features:

D-Rings for Kayak Seat: Transform your paddleboard into a kayak with ease, thanks to the strategically placed D-rings. Enjoy versatility in your watersports activities.

4-Point Bungee Cord: Keep your gear securely stowed on your board using the 4-point bungee cord. Whether it's your essentials, a cooler, or even a fishing tackle box, you'll have everything you need right at your fingertips.

The Spinera Classic 9'10 SUP Package is more than just a set of watersports equipment; it's an invitation to embark on thrilling adventures, create lasting memories, and experience the water like never before. Trust in Spinera for quality, style, and premium performance – because your time on the water should be nothing short of extraordinary.




SUP PACKAGE INCLUDES

SUP Board,
Backpack,
3-pcs. Sup Alu Paddle,
Double Action Performance Pump,
Big center fin

PRODUCTION / MATERIALS:


15cmHDDS - High Density Drop Stitch
D-Rings for Kayak Seat
4 point Bungee Cord

*Note: all SUPs & Kayaks need to be inflated prior to initial use.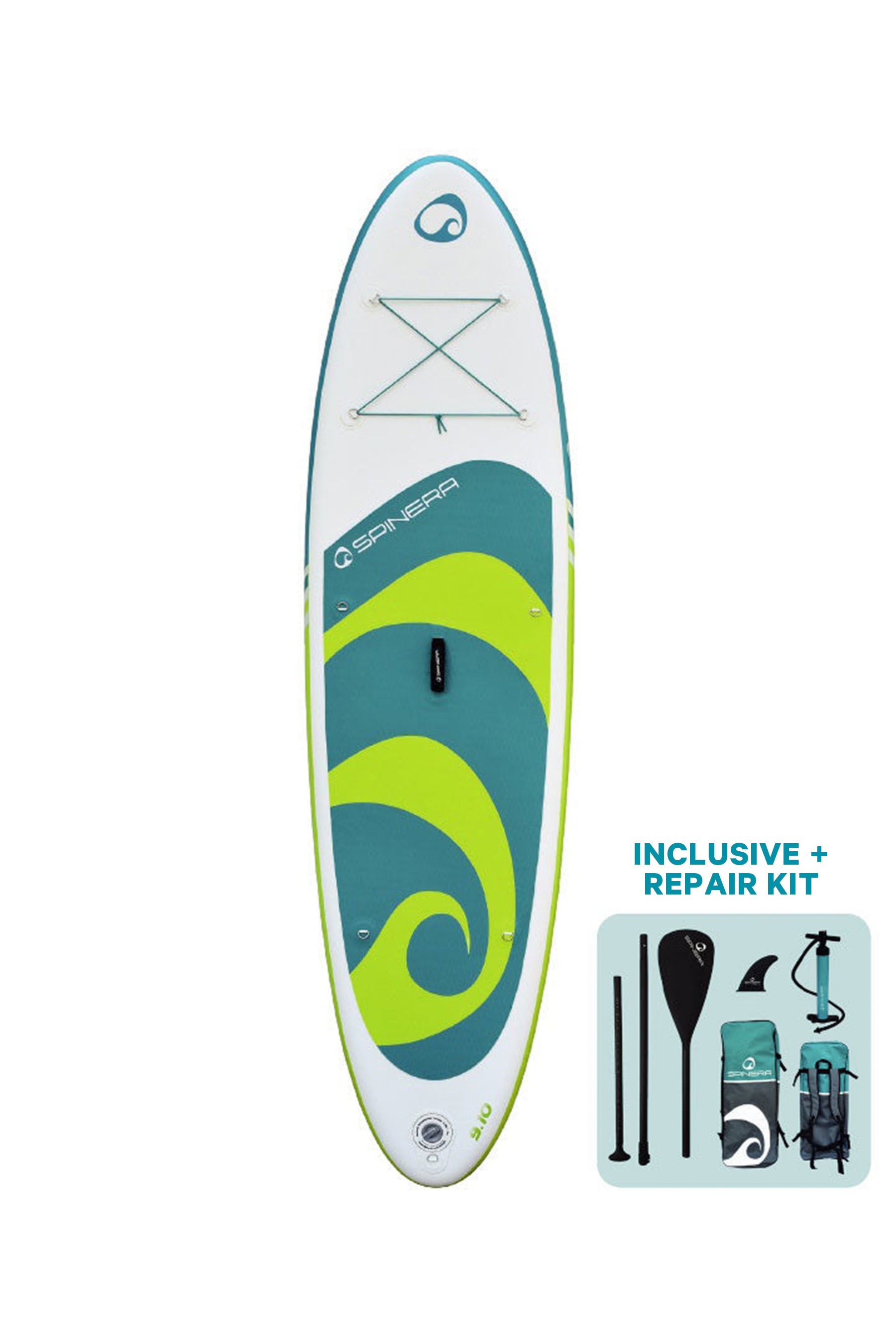 This product has no reviews yet.