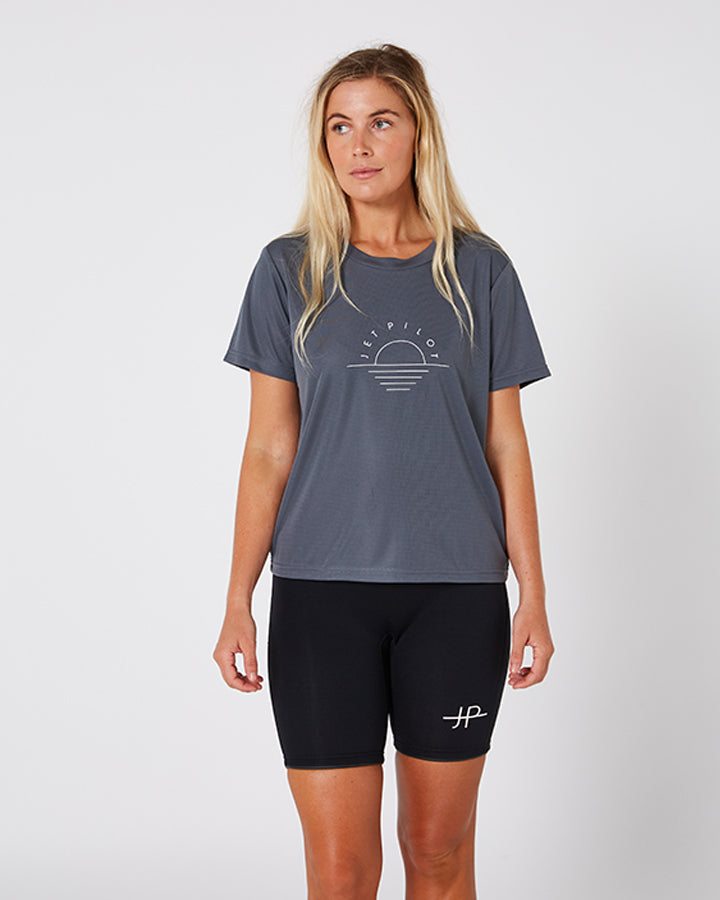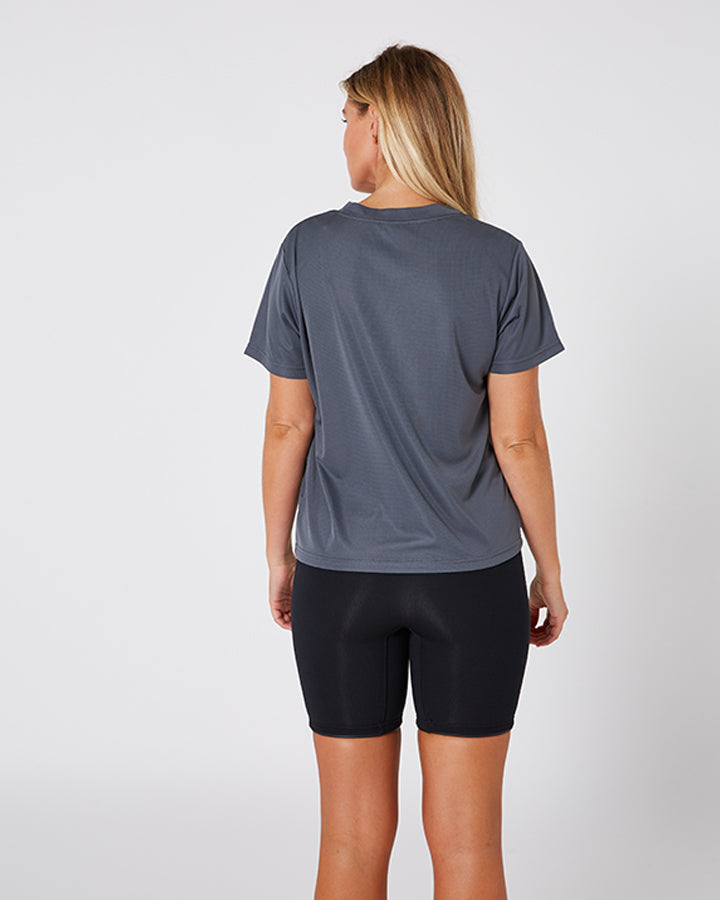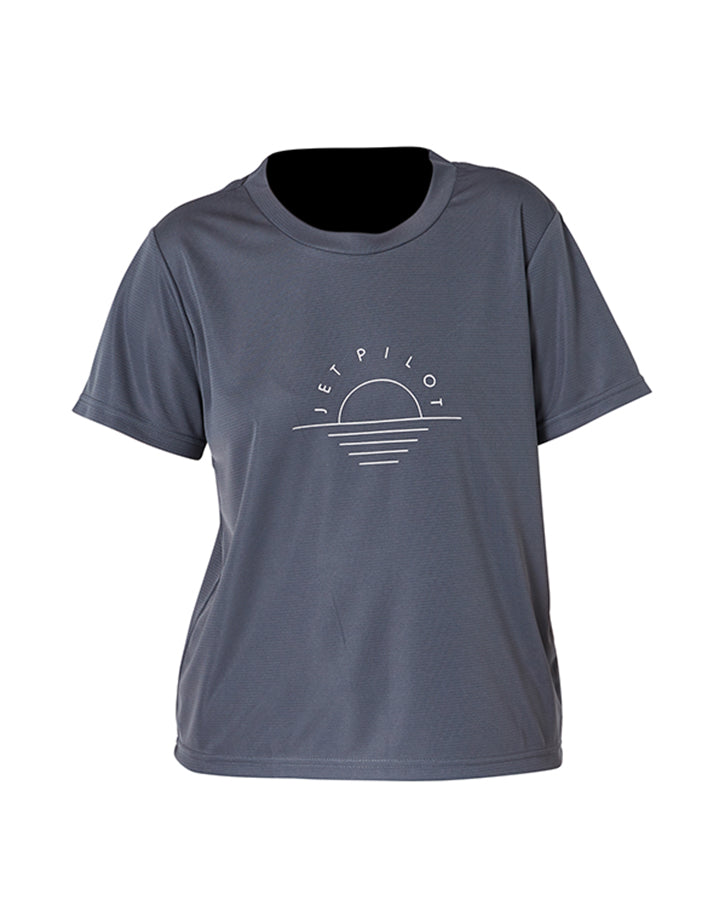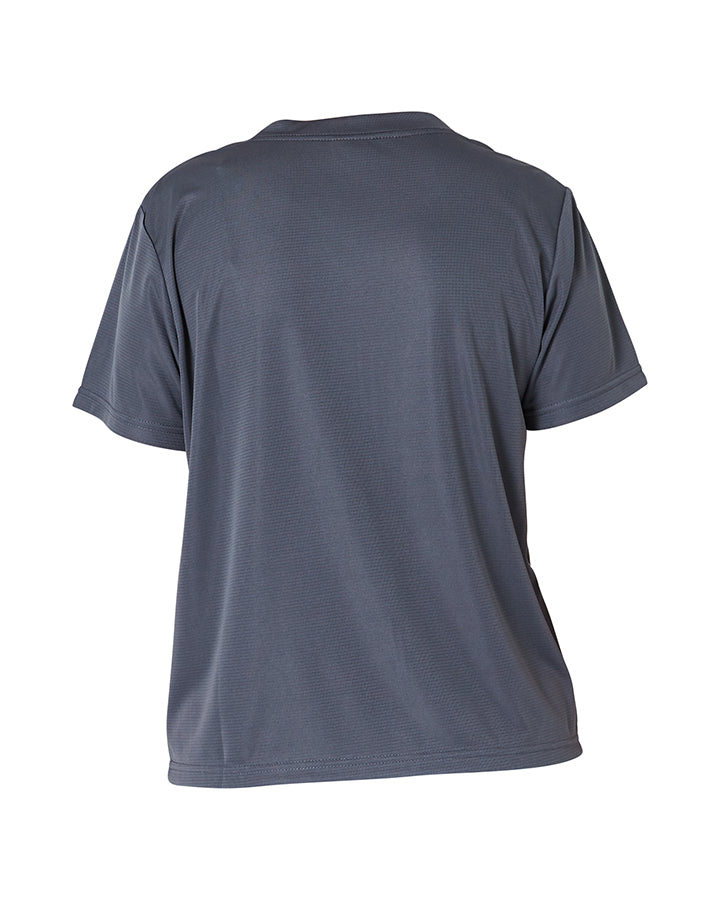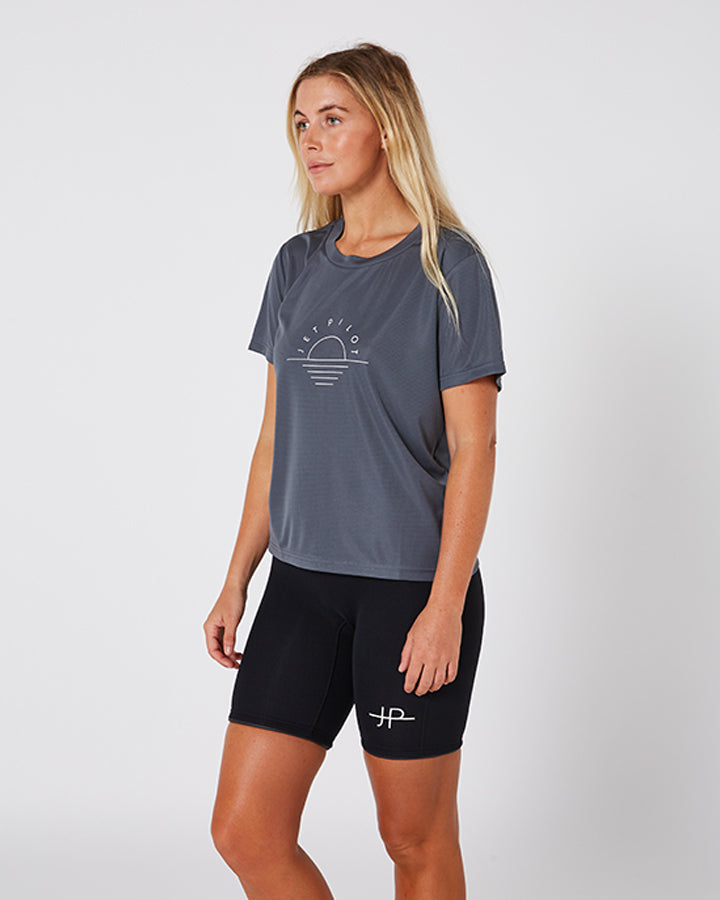 Jetpilot Pacer Drifit Ladies Tee - Charcoal
---
Unveil your adventurous side with the Jetpilot Pacer Dri Fit Ladies Tee in Charcoal. Tailored to meet the demands of an active lifestyle, this tee is more than just clothing—it's an essential piece of gear that helps you tackle any challenge with confidence and style.

🌫️ Why the Pacer Dri Fit Tee in Charcoal is Your New Go-To:

☀️ Superior Sun Protection: The UPF 50+ UV Sun Protection ensures that you stay shielded from harmful rays, allowing you to adventure with peace of mind. Sun safety has never looked so good!

🌬️ Exceptional Comfort and Breathability: Made from 100% polyester micromesh, this tee guarantees quick-drying, lightweight, and breathable comfort. Sweat and moisture are wicked away, ensuring that you remain cool and dry, even during the most strenuous activities.

👚 Perfectly Tailored: Designed with a slim fit, this tee is tailored to suit your body shape, offering a flattering and comfortable fit that doesn't restrict your movement. It's built to keep up with you, no matter what you're up to.

The Jetpilot Pacer Dri Fit Ladies Tee in Charcoal is not just a tee, it's an extension of your adventurous spirit. Feel empowered, protected, and stunningly stylish as you forge ahead into the great unknown.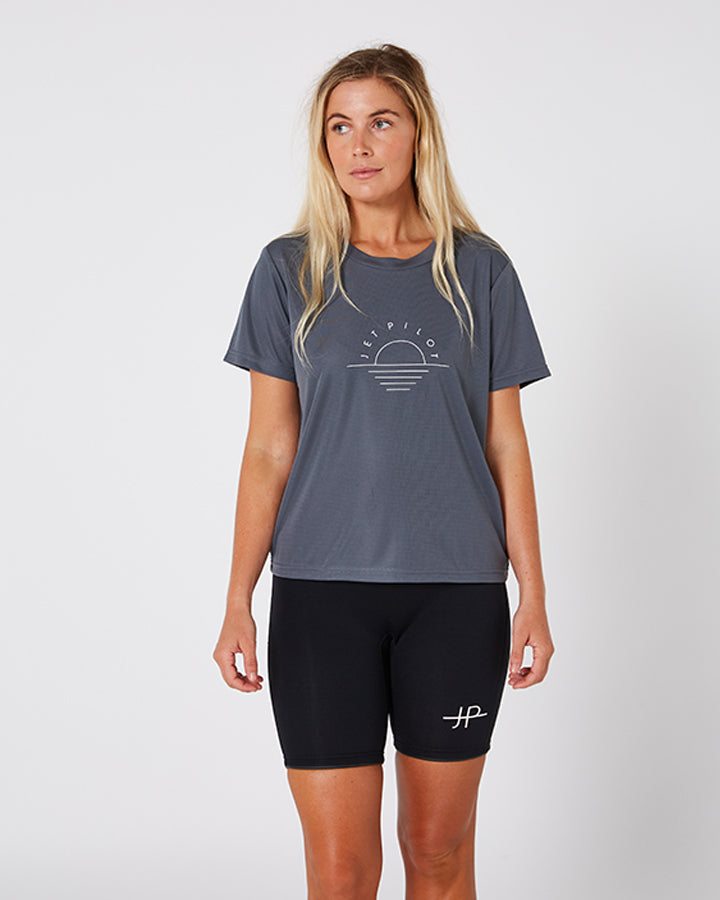 This product has no reviews yet.